Jun 18, 2009
Tenerife Set to Become the Next European "Hot Spot" for U.S. Travelers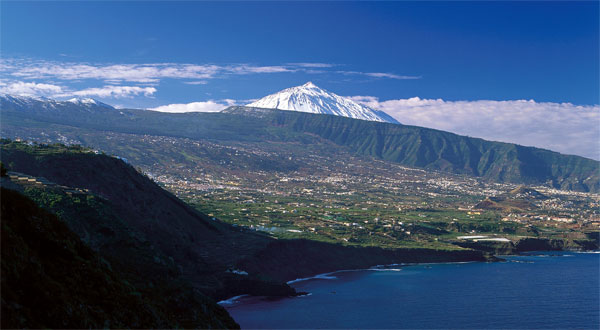 Searching for the next hot-spot destination? With the launch of direct flights from Miami International Airport, a European island paradise is just a few hours away. Tenerife, or more commonly known as The Island of Eternal Spring, is the largest of the Canary Islands, an archipelago that is one of Spain's autonomous communities. Tenerife, an outermost region of the European Union, is located just off the west coast of Africa.

"We have one of the most enjoyable climates and an extraordinary abundance of natural beauty because of our geographic location," said the Minister of Tourism for Tenerife, Hon. José Manuel Bermúdez. "We also pride ourselves in having all of the comforts a modern traveler requires, whether visiting Tenerife for business or pleasure."
Air Europa is the airline offering non-stop, weekly service departing from Miami International Airport. The first flight is scheduled for June 20th. Tenerife is already a major destination for European travelers, with the convenience of two international airports connecting to almost 200 destinations around the world. From art galleries to historical buildings, museums to UNESCO World Heritage sites, visitors experience the island's history and culture at the turn of every corner. Tenerife has much to offer its visitors in terms of traditional and contemporary Canarian culture, which is found throughout the island from its sophisticated capital, Santa Cruz, to the unspoiled towns of Garachico and San Cristóbal De La Laguna.
The history of Tenerife, like that of the other Canary Islands, goes back to the legendary lost civilization of Atlantis. What is known is that the first inhabitants of Tenerife were the Guanches, until, at the end of the 15th century, the island was conquered by the Kingdom of Spain or, known as Castile at that time. After the conquest, the geographical location of Tenerife made the island a necessary port of call between Europe and America.
The island of Tenerife also offers an extraordinary range of options for both leisure activities and adventure. From whale watching to hiking to paragliding, visitors will never have a moment of boredom. Once the day comes to an end, Tenerife features a large collection of five-star hotels throughout the island ready to pamper their guests after a full day. Travelers are indulged with luxury spas, state-of-the-art fitness centers and world-class amenities at every property.
Tenerife has an intense cultural life throughout the year, which is open for the enjoyment of all its visitors. Home of a record-breaking "Carnival" and fiestas in every town throughout the year, travelers will have the opportunity to celebrate alongside the friendly locals. Tenerife puts on many different shows and cultural events, many of which are open-air events.
Tenerife not only offers a wide variety of attractions and vast natural beauty, but it also is a place of historical and cultural significance to those of Spanish ancestry. In Miami-Dade County alone there is said to be at least 200,000 residents of Canarian descent and Tenerife's capital, Santa Cruz is considered to be Miami's sister city. Air Europa's direct, weekly flights will connect Tenerife, through Miami, to the United States.
The Tenerife Tourism Company is charged with attracting both organizations and tourists to visit Tenerife for business and pleasure. The island offers something for everyone, from lush forests with exotic fauna and flora, to breath-taking mountains and world-famous volcano craters, to incredibly beautiful coastlines and spectacular beaches. Tenerife also boasts a great variety of luxury resort developments and villas, and when combined with the island's natural beauty, it creates an unforgettable visitor experience.