Nov 15, 2005
The Las Olas Company Taps Starmark International as Agency of Record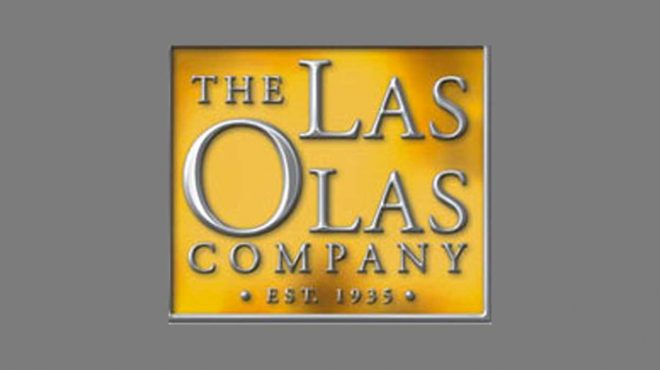 Starmark International, a South Florida-based, full-service marketing communications agency, announced today that it has been named the agency of record for The Las Olas Company, one of the original investors in Fort Lauderdale's Las Olas Boulevard. The Las Olas Company owns and manages the Riverside Hotel, and also helped to establish Las Olas Boulevard's charm by adopting the village architecture of this shopping, dining, business meeting and vacation destination.
Starmark has been tapped to provide fully integrated marketing services, including branding, advertising, public relations and Web site development, in an effort to generate awareness of The Las Olas Company and encourage residents and visitors alike to the Boulevard.
"In our role as one of the first investors in Las Olas Boulevard, we want to continue to actively promote the ambiance, charm and business of this retail and hospitality community in the heart of Fort Lauderdale," said Irving H. Bowen, chairman and president of The Las Olas Company. "We believe Starmark, because of its creative and active role in the business development of South Florida, can help us raise the profile of one of Fort Lauderdale's time-honored destinations."
The Las Olas Company is a family owned and operated company rich in heritage. In 1936, two brothers from Chicago, Preston and John Wells built an 80-room hotel "with baths" and named it the Hotel Champ Carr in honor of its general manager. In 1947, Champ Carr stepped down and the brothers renamed it the Riverside Hotel.
Today the Riverside Hotel is one of the oldest and most distinctively located hotels in the heart of downtown Fort Lauderdale. In 2002, the hotel opened its new Executive Tower, a $25 million expansion and renovation project expanding the Riverside's meeting and banquet facilities to more than 11,000 square feet and doubled its capacity to 206 guest rooms and 11 suites. The Las Olas Company is dedicated to offer residents and visitors an inviting and welcoming Las Olas experience, combining Fort Lauderdale's authentic charm with the area's best shopping, dining and entertainment. For more information regarding Las Olas Boulevard, please visit, http://www.mylasolas.com.
Starmark International specializes in the seamless integration of multiple marketing disciplines – branding, advertising, Internet development, direct response, custom publishing and public relations among them – toward the effective fulfillment of client business goals. Originally founded in Chicago in 1978, Starmark relocated to Fort Lauderdale in 1998. In 2003, Starmark was honored as only the ninth agency headquartered in South Florida to be awarded accreditation to the American Association of Advertising Agencies (AAAA). In 2004, Starmark was named to the Inc. 500 ranking of the fastest growing private companies in America for the seventh time in the company's 27-year history, only the third company to ever achieve this distinction. Starmark is a member of the International Network of Advertising Agencies (IN), a global network of independent agencies that offer local experience and expertise, while providing access to international markets, intelligence and solutions. For more information on Starmark International, visit http://www.starmark.com.