Welcome to Orbits and the new Starmark HQ
Moving into our new HQ is more than a change of address. It's a change in mindset. Six and a half years ago, we became an Agile Agency, and now we're again reinventing where and how the agency of the future works. We call our system Orbits.
What are Orbits, and why do they matter?
First and foremost, Orbits help us put our clients' programs at the heart of where and how we work, rather than assigning an arbitrary hybrid schedule of days in the office and at home. The goal is to create better work by letting what we're going to do determine how and where we plan to do it.
In practice, Orbits is a system where our team of experts collaborates at the start of each two-week sprint to determine the best way to accomplish our shared work.
Orbits put the work first and let the how and where follow
We have different Orbits for different clients every sprint, and each one gets planned individually. For certain types of work, it makes more sense to be together at HQ. For other pursuits, it makes sense to work remotely. Hey, it might even be more efficient to get together at the city's hottest new Innovation Center — or in virtual reality to bring our ideas to life in a new way.
Why are Orbits better than a hybrid office plan?
In a typical hybrid model, conflicting schedules can actually impede a team's ability to align. With Orbits, a collaborative team determines the most effective way to accomplish shared work. It means we can plan to work together in a way that allows us to deliver our best, rather than playing an endless game of calendar Tetris.
Our new Starmark HQ
This change in mindset gave us the chance to build our ideal collaboration space. And we're doing it right here in the heart of downtown Fort Lauderdale, recently ranked the #2 best business climate for midsized companies. We're proud to be right in the middle of the city we've loved and called home for over 25 years.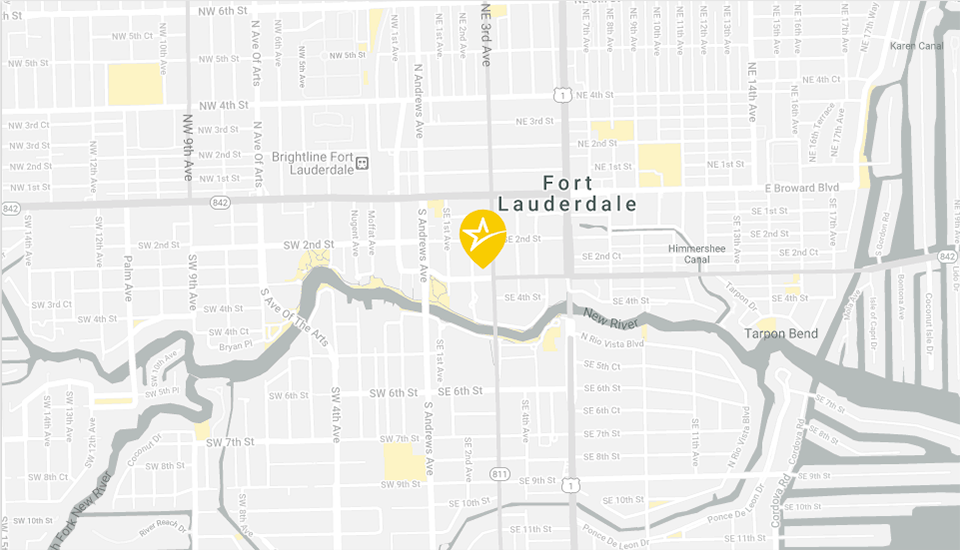 Starmark HQ
The Main Las Olas
201 E Las. Olas Blvd.
Suite 1040
Fort Lauderdale, FL 33301
The story of The Main Las Olas
The Main Las Olas is a building Starmark named and branded before construction even began, and we're thrilled to call the 10th floor our new HQ. You can read our case study on the international award-winning brand to see how our thinking came to life in the newly opened building.
Experience how we work
If you want to know more about Orbits, our new HQ and what Starmark has in store, there's lots more to tell. Just get in touch with us.