Nickelodeon Hotels & Resorts Punta Cana
How to Make a Brand From Scratch
The five-star experience of Nickelodeon™ Hotels & Resorts Punta Cana includes the Gourmet Inclusive® Village, a diverse hub of 10 delicious culinary and beverage venues. But before any venue could start serving, each needed an individual brand identity to represent its personality and offerings.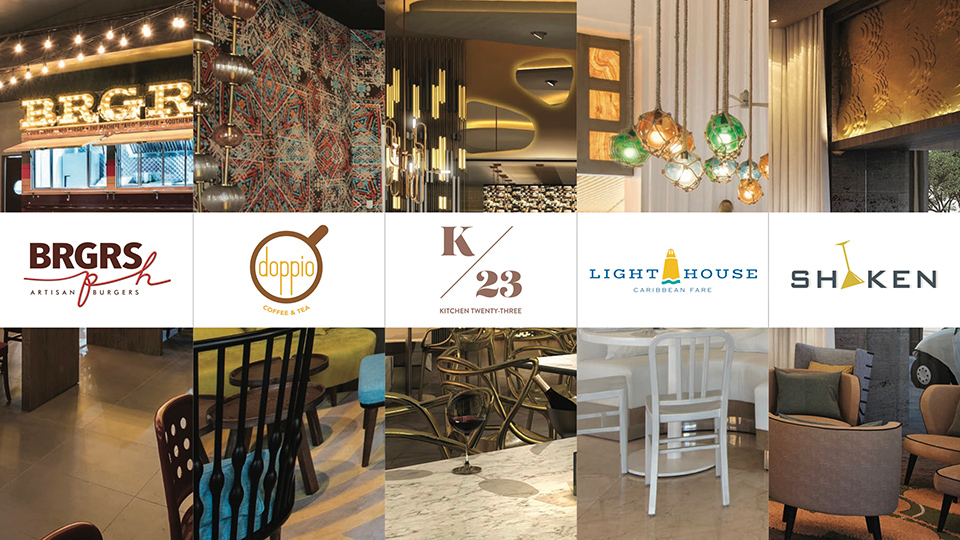 Creativity with a Side of Collaboration
Since Gourmet Inclusive Village is shared with Karisma's neighboring Sensatori resort, Starmark partnered closely with teams in Food & Beverage, Interior Design and at Viacom — the worldwide media company behind the Nickelodeon network — to present identities that would work for resort guests coming together at this collection of hotspots.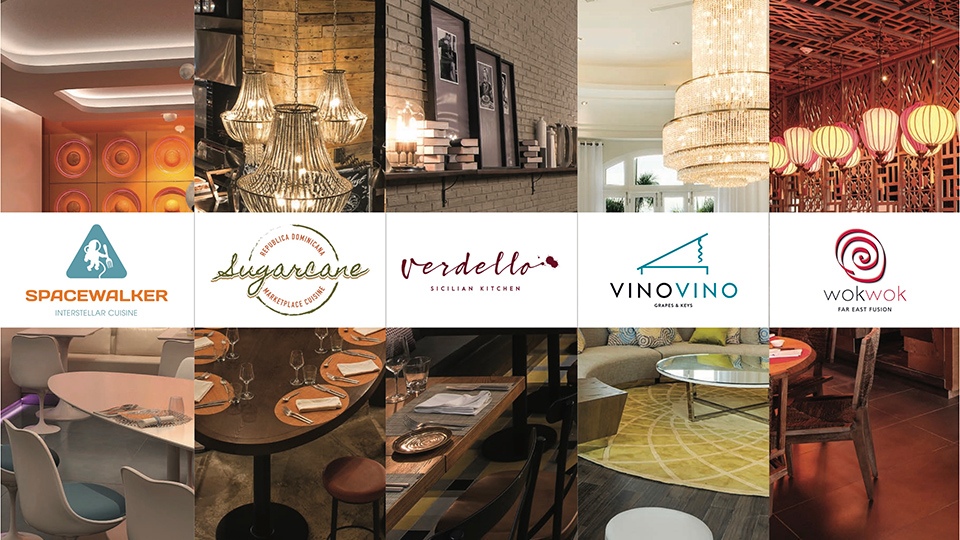 We designed each brand mark to shine across a diverse array of uses: exterior and interior spaces, signage, menus, uniforms, cocktail napkins and more.
From the floating, fork-carrying astronaut for Spacewalker Interstellar Cuisine to the stylized espresso basket for Doppio Coffee and Tea, the creative backstory and appeal of each distinctive venue visually came to life.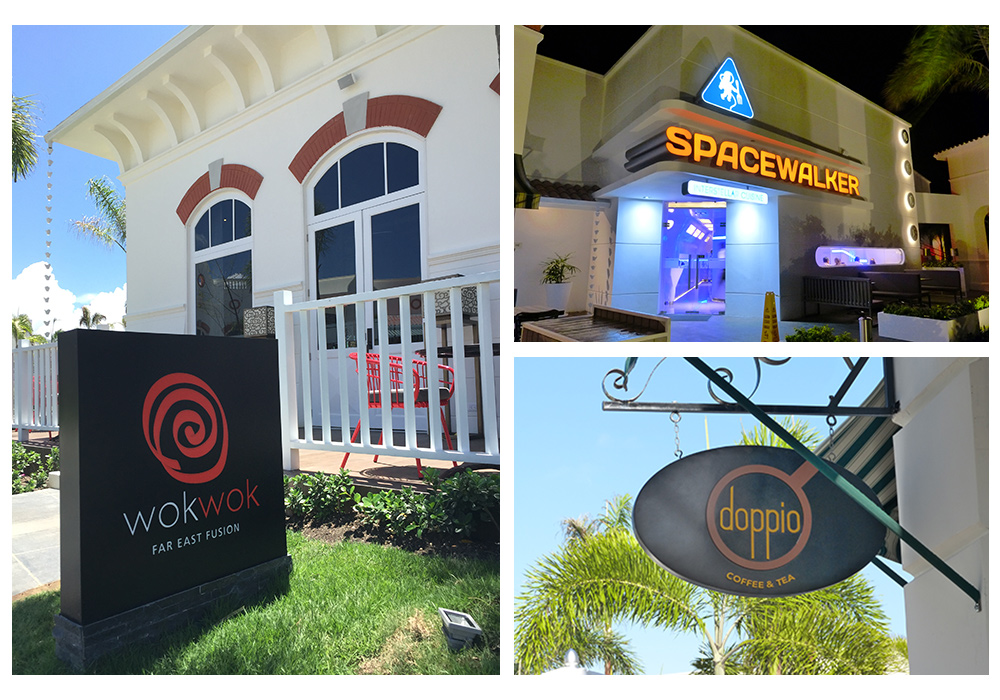 Designing the Food Truck Experience at BRGRS.PH
In branding BRGRS.PH, we took inspiration from the Sensatori color palette as well as the singular deliciousness of its namesake food.
The "PH" looks as if it is written in ketchup. The food truck seems to be splattered with ketchup and his buddy mustard. And with burger choices this enticing, why hide them inside the menu? "The Dominican," "The Oxtail" and other burger names line the top of the food truck.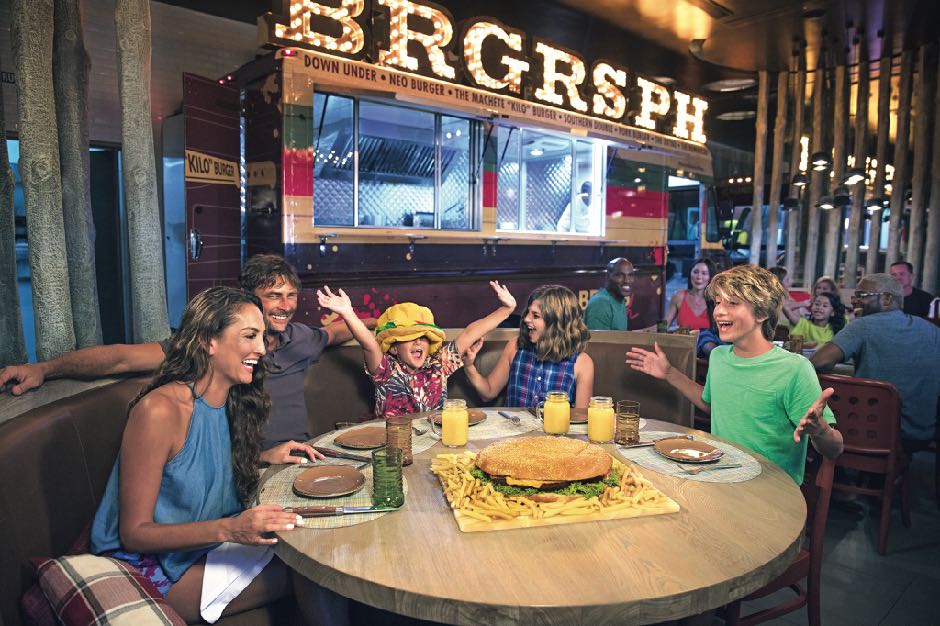 10 Logos with Flavor
From concept to fine tuning to final vector, creating the restaurant brands for Nickelodeon Hotels & Resorts Punta Cana was an exciting collaborative process, and we could never play favorites. But which one is yours?