Sightline Payments
Creating 100K new Play+ fans during playoff season
Starmark teamed up with Sightline Payments to create more than 100,000 new Play+ accounts during four months of NFL playoffs.
How?
Well, this success story started with a few simple insights and duking it out on the gridiron of data.
Winning Aspirations
Play+ is Sightline Payments' proprietary gaming technology product, a FDIC-insured reloadable account to fund sports betting and other gaming activities, as well as daily spending. To date, this was the company's largest effort to create new Play+ customers and re-engage lapsed account-holders. But to determine how many and where, we had to crunch a ton of data.
A Data-Driven Media Plan
We created a data model, based on sign ups over the last three football seasons, to determine how many new accounts we could expect organically. Then we applied the media plan and budget to the model to predict how much lift the campaign would provide. Finally, we identified a control market where no media would be placed to measure the accuracy of our model.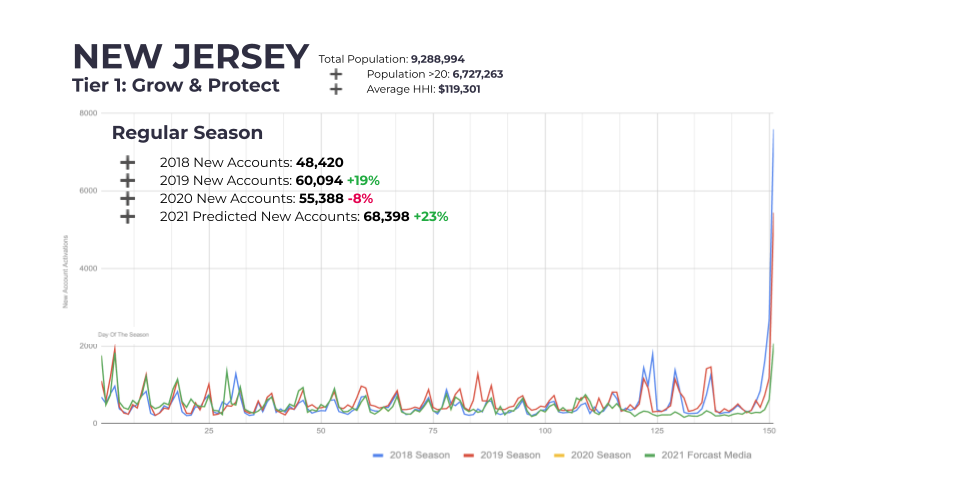 Our goals were to create new account sign-ups and re-engage accounts with no activity since last football season. This resulted in a two-layered media plan balanced based on a wealth of data to deliver the largest predicted return on ad spend.
Insights gave our creative a tight spiral
For the prospecting effort, the team used four key triggers from our consumer research as the basis for our concepts: illusory skill effects (feeling smarter/like a winner), the visceral biological rush of winning, being at the center of the action and instant gratification.

We tested a variety of concepts with audiences that mirrored our media audience to determine relative performance. The top performing concept, Get in the Game, was ultimately selected for production based on its clear articulation of being part of the action and receiving instant gratification for the win.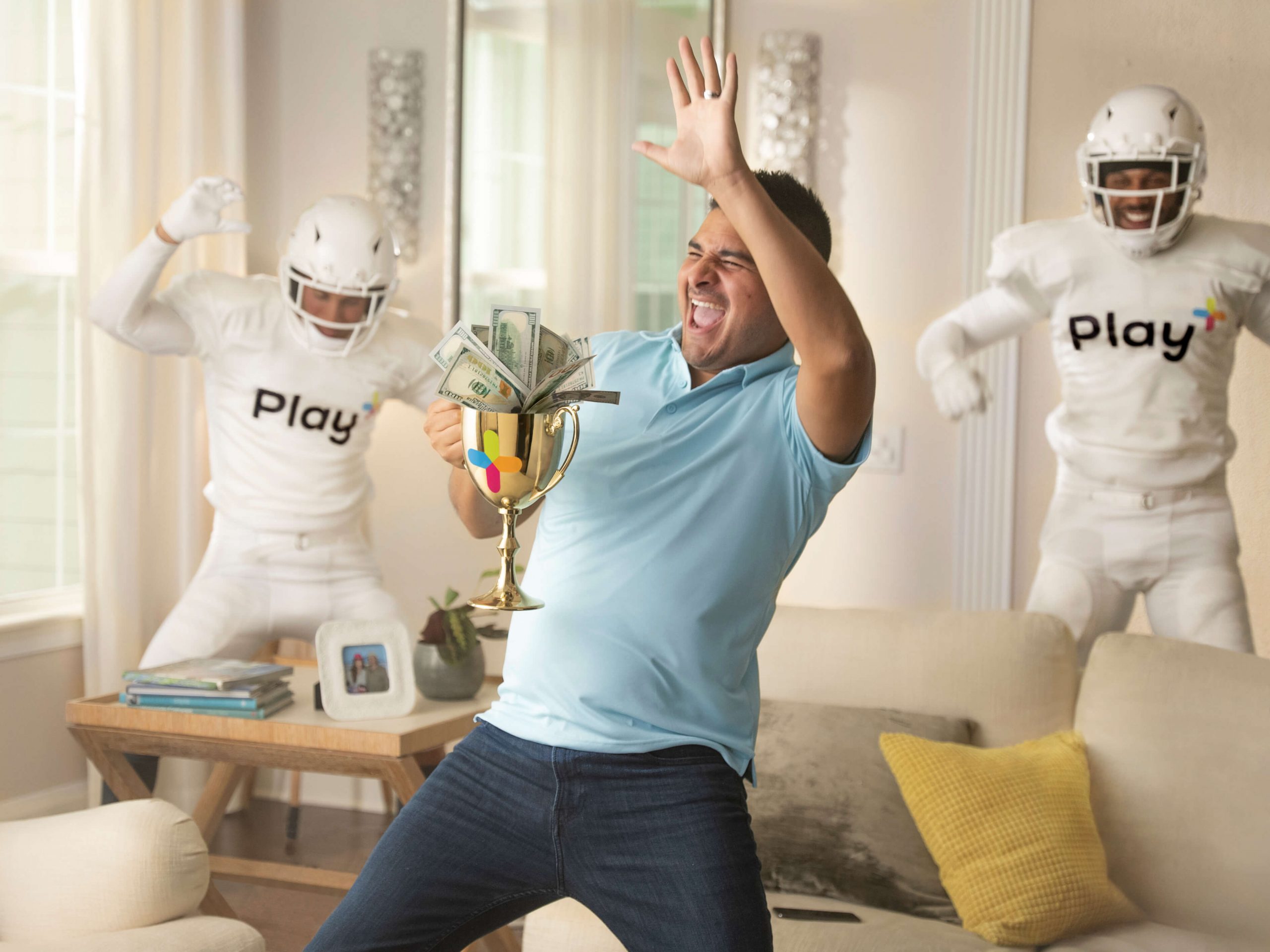 "It feels good to tap into the excitement and fun of sports betting. This campaign made us part of the conversation this season. And the sign-up numbers show that."

— Courtney Zell, Sightline Payments VP of Marketing
Creating hundreds of media placements with a single shoot
Throughout the process, creative and media collaborated closely on the campaign idea and the shape of the effort. So by the time we had the concept nailed, we also had a complete view of how many individual master ads (16 total), variations (plus another 32), refreshes and retargeting versions (add another 80 ads, if you're still keeping count) we needed to get the job done.
That intel allowed us to plan a wall-to-wall one-day shoot to capture still images, gifs and video to bring to life the instant gratification of our Get in the Game concept.
With the help of our friends (and wizards of both practical and digital effects) at Diamond View, we shot our two wall breakthrough scenes in single takes using custom-made destroyable props.
"I've never sweated so much on a shoot day. Pure nerves. We wanted it to feel completely real, and the only way to get that is to have the players come through a real wall. We did rehearsal after rehearsal after rehearsal to get the timing, the reactions and the marks for the talent absolutely perfect. Because once we destroyed the prop wall, that was it."

— Jacob Edenfield, Starmark Group Creative Director
Two different sub-crews coordinated schedules throughout the day to capture six different variations of our master videos, while shooting hundreds of campaign images to give the effort enough variation to stay fresh throughout heavy runs on social, in display and through connected TV.
A game-winning touchdown
The campaign was the largest success to date for Play+. In addition to creating more than 100,00 new sign-ups, we saw a double-digit increase in the percentage of existing accounts who bet on games using Play+.
"This felt like our introduction to a much broader national audience. We're very proud of how this effort came together."

— Mandi Hart, Sightline Payments Chief Client Solutions Officer
The fans loved the campaign, but so did the referees. This effort took home a Silver ADDY and a Gold Hermes award from our industry peers. Most importantly, this campaign delivered serious returns on ad spend. Thanks to our media model and smart placements, this still ranks as the most efficient new account sign-up media effort Sightline Payments has run.