Nov 30, 2022
Starmark Earns Platinum and Gold Hermes Creative Awards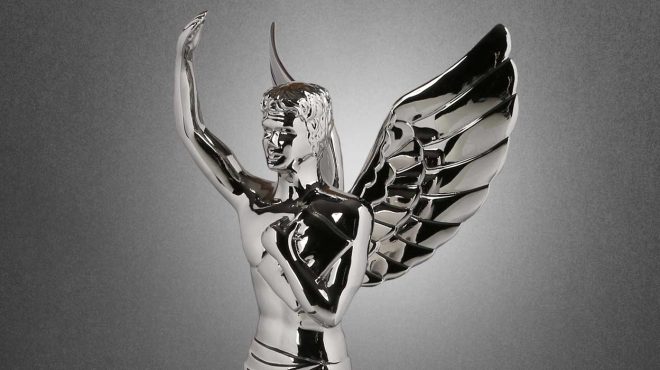 Starmark's creative excellence shines on in 2022, with recognition by the Association of Marketing and Communication Professionals, sponsors of the Hermes Creative Awards. One of the oldest and largest creative competitions in the world, Hermes honors messengers and creators from around the world who bring fresh ideas to life in digital and traditional media.
Platinum: Amelia Island Weather-Triggered Campaign
To make Amelia Island, Florida, stand apart from other warm weather destinations at the height of the winter season, we leveraged our blue skies, beaches and quaint island surroundings in a different way. We partnered with PadSquad to implement digital ad technology that would enable us to show specific immersive ads triggered by cold weather events. The execution was dazzling and so were the results. So much so that this year the Amelia Island Weather Trigger campaign also won two gold Addy awards and Best of Interactive.
Platinum: NextTrip Journeys Campaign
NextTrip Journeys is a luxury travel planning/concierge brand that curates personalized vacation experiences for destinations spanning the globe. Our award-winning campaign concept — "Dreamed by you. Designed by us." — captured the vacation imagination of our audience with aspirational copy and images that strategically gave consumers a clear idea of the brand's accommodating function and role, while playing up the dream phase of planning a vacation.
The campaign was delivered via display ads, and paid social videos. We also created a series of dynamic Facebook ads with copy that appealed to different personas.
Platinum: Charter Schools USA Campaign
Home to more than 75,000 K-12 students at nearly 100 schools across five states, Charter Schools USA is one of the biggest, highest performing education management companies in the country. Together with Starmark they've now created a cohesive, consistent marketing approach, including a centralized digital strategy to boost leads and enrollments.
Facebook ads and forms, paid search ads and display ads drove prospects to each school's landing page, capturing user data for follow-up. We also helped Charter Schools USA launch new schools by creating Instant Experience ads that provided users with in-depth information and visuals.
Gold: Play+ Football Campaign
Play+ is a digital tool that empowers users to fund their sports book account and get instant payouts with just their phone. In other words, it takes the wait out of winning. To bring this idea to life Starmark created a campaign that featured a pair of Play+ football players to show users how easy it is to "Score instant access to your winnings." The campaign burst onto social, display and streaming networks with various executions that generated excitement as well as clicks. During the five-month campaign, Play+ got 150,000 new signups.
Gold: Amelia Island Meetings Campaign
As travel and business operations started to resume following the pandemic, meeting planners needed to reshuffle, replan and rebook events that were put on hold. We wanted meeting planners to know that on Amelia Island, Florida, they would find "Island Inspired Meetings." We created an integrated meetings B2B campaign utilizing headlines that put a twist on meeting terms, while pairing them with images of the island's tranquil outdoor settings.
The "Island Inspired Meetings" video showcased the best of this one-of-a-kind island. Other campaign elements included social media in-feed videos, story ads and an Instant Experience ad that captured the essence and charm of the destination.
Honorable Mentions for Branding, Digital Ads and Interactive
Starmark produced a lot of work to be proud of this past year — work that made an impact for our clients. In addition to our six Hermes trophies, the agency earned an Honorable Mention for our branding work for TalentForge, a Broward County initiative that connects young adults with area employers for real-world work experiences. Our Momentum campaign for the University of Florida also earned two Honorable Mentions for digital marketing and a landing page.
"We are humbled to achieve such creative recognition for our clients across so many disciplines and verticals. There's nothing we love more than turning high performing campaigns into big wins — and then investing our learnings back into the work!"

— Dale Baron, Starmark Executive Creative Director