Feb 21, 2022
Big digital and creative ideas bring home major wins at this year's American Advertising Awards gala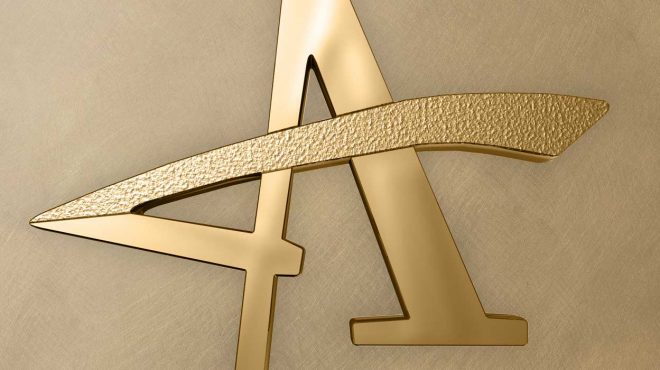 This year's awards gala proved quite a haul for the Starmark crew, with a total of six big wins for Amelia Island, Play+ and our Starmark VR Company Meeting. Here's a look at the work that won.
Amelia Island Weather Triggered Ads take home two Gold ADDYs and Best of Interactive
The big winner of the night was our Amelia Island Weather Triggered Ad Campaign for Amelia Island Convention and Visitors Bureau. This clever campaign extension triggered high-engagement, cheeky ad units when the weather in Northeast markets dipped. These dynamic units offered an invitation to get out of the snow, slush and cold in favor of clear blue skies. The effort netted two category Gold ADDYs for web advertising and data-driven media. Best of all, this entry walked away with the show-wide Best of Interactive honors, thanks to its unique use of data to drive the creative and media effort.
It was truly a thrill to see this work win this year. I'm so proud of our team for creating something that was such a perfect marriage of audience insight, data and sheer creativity

Dale Baron — Executive Creative Director, Starmark
Starmark's VR Company Meeting takes a Gold ADDY
Back in 2021, Starmark hosted our first company meeting completely in virtual reality. And at this year's competition, the effort takes home a Gold ADDY for industry self-promotion. You can read all about the experience — or just watch the video, like the judges.
Bringing our team back together safely during a global pandemic was a treat, and we're honored that the industry recognized the innovation and spirit that make our team unstoppable.

Jacqui Hartnett — President, Starmark
A Silver ADDY goes to the Play+ Football Launch
In 2021, we launched an ambitious fall effort to entice sports fans to try out Play+, the payment platform tailor-made for online sports betting. In addition to more than 100,000 new sports betting accountholders that we won over this year, apparently the awards show judges like the work, too.
I'm so happy to see this campaign recognized. It was awesome enough to be part of this year's football season excitement. This win just brings it all home.

Brett Circe — Chief Digital Officer, Starmark
About the American Advertising Awards
The American Advertising Awards are the largest and longest running creative competition in the advertising and marketing industry. With over 30,000 submissions each year, taking home the competition's signature ADDY award is a high honor. Entries that win at a local level are then judged again at a district and national level. Work that places at all three tiers of the competition is universally considered the year's best of the best.