Feb 13, 2019
Innovative data use boosts mobile marketing ROI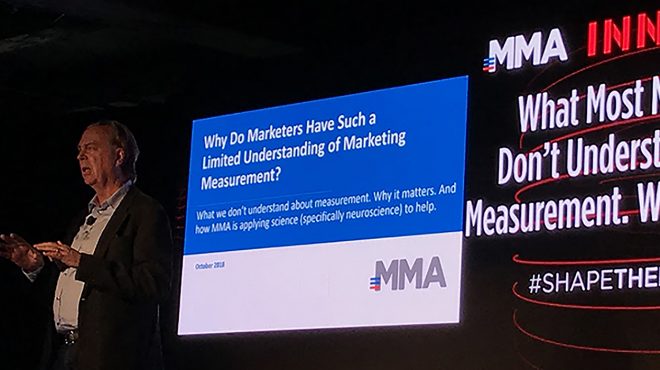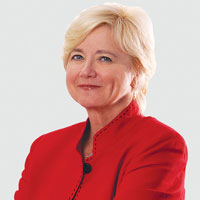 Reprinted from South Florida Business Journal
At the Mobile Marketing Association: Innovate event in New York City last October, several speakers wrapped their presentations around innovative ways data could be helping businesses market more effectively.
One cross-brand research example, presented by Doug McCall, evaluated the customer groups of two grocery chains. A mainstream chain, Hy-Vee, wanted to find out how a new Whole Foods Market in the neighborhood would impact its business. The study showed that Whole Foods customers proved not to be a threat, but an opportunity, for Hy-Vee because Whole Foods customers were more likely to be Hy-Vee customers, as well. Knowing customer crossover in multiple industries – such as education, aviation and banking – can provide real benefit in mobile ad targeting, especially using location-based targeting.
Track customer pathways
Knowing where customers have been can be a strong advantage. It is possible to track customer pathways in real time using what's called trajectory tracking. For example, a shopper standing in front of an electronics store in a mall may be just meeting someone. Conversely, trajectory tracking can show that the customer may have shopped other electronics stores in the mall and was definitely a likely customer. Showing an electronics ad on the mobile device of the proven electronics shopper was said to be up to 30 percent more effective.
In both the cross-brand study and the trajectory tracking opportunity, making these kinds of informed marketing decisions results in spending less money to get customer conversions and, therefore, greater ROI.
Build value around stacks of perspectives
To further get a handle on the best way to go about mobile marketing, the association commissioned its own Mobile Analytics Real-time Social (M.A.R.S.) study.
It revealed there is likely no single perspective mobile marketers should consider, but multiple perspectives. And a literal "stack" of perspectives is most likely to bring success.
In one stack, you are most likely not talking about attribution models or pain points or well-told stories individually as the right way to engage, but a combination of all three.
Again, using the software term "stacks," the study recommended that organizations define and divide their talent, technologies and activities into exchange, experience and engagement stacks. Then it evaluated some large brands to determine the emphasis each placed on these three categories.
For example, a hotel may focus equally on experience and engagement, while an airline may focus its brand strategy primarily on experience. Defining what makes up the stacks for each brand is what creates value.
Engage customers on their terms
Your customers' expectations from communications with you have never been higher. And it is anticipated that, in the coming years, an $800 billion shift in sales will go to companies who meet customer expectations on engagement versus those who do not.
Some of us may feel we are on data overload, the significant result of using more of it to know our customers better, to show empathy and value, and to impact their lives will not only pay off in improving our mobile marketing performance, but in securing future relevancy, as well – a definite competitive advantage.