Mar 11, 2008
Update & strengthen your marketing mix — three results-driven strategies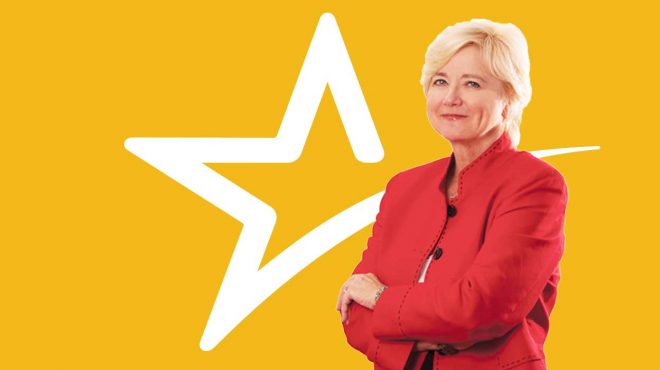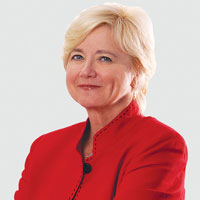 According to a recent article in the New York Times, marketers are spending as much as ever, but with one notable difference: they're transitioning their marketing mixes from conventional to non-traditional methods.
The Times reports, for example, that Club Med is one of many companies that have reduced TV and print ad spending and moved most of their advertising online. They cite as reasons the Internet's lower costs, broader reach and greater frequency, along with the opportunity to easily monitor results and update content. These advantages are so compelling that many analysts believe the demand for online advertising will remain high, no matter how the economic winds blow.
1. Viral Marketing — One Virus that's Meant to be Passed Along
If your friends or colleagues ever forwarded a funny or touching video to you — and you sent it along to someone else — you've participated in viral marketing. This "contagious" marketing technique effectively builds brand awareness, credibility and value through online social networking channels. There's no limit to how far a viral video can spread — and since the audience is responsible for message transmission, the sponsoring company's distribution costs are practically nil.

Viral Goes Global — Dove's Evolution of Beauty
Dove recently scored viral success with a thought-provoking video campaign questioning society's unrealistic beauty standards. It debuted in conventional media, including print ads, TV commercials and outdoor advertising produced and paid for by Dove, a subsidiary of the Unilever Corporation. But the campaign caught fire with Dove's Evolution of Beauty (www.campaignforrealbeauty.com), a series of viral videos aimed at teens and tweens that viewers have forwarded worldwide.
Tourism Hits the Groundhog Running — Greater Fort Lauderdale CVB
But to create successful viral videos, companies don't need Unilever-sized budgets — just a catchy Interactive idea and a great execution. Just ask the Fort Lauderdale Convention and Visitors Bureau (FLCVB), which saw a spike in tourism and attention as a result of its successful viral marketing campaign.
In February 2006, the GFLCVB teamed with Starmark International to promote Fort Lauderdale's desirable beaches and balmy weather to winter-weary leisure travelers, meeting planners and travel agents in the northern half of the country.
To contrast the climate differences, Starmark created a multi-faceted campaign starring Groundhog Day mascot Punxsutawney Phil. A viral video featured an animated version of Phil shivering in his snowy hometown, then living it up on Fort Lauderdale's sunny beach (http://www.youtube.com/watch?v=pFoKycTKSxQ).
It was sent in an email blasted to over 250,000 contacts in the CVB's database and posted on YouTube, where it quickly went viral. In less than a week, over 100,000 unique visitors clicked through to the GFLCVB's website, www.sunny.org, breaking all of its previous records. And though its email originally targeted an existing database, the GFLCVB added 6,700 new names.


2. Online Custom Publishing — High Customer Loyalty, Lower Costs
Business 101: it costs less to retain loyal customers than to acquire new ones — and it's even more important to strengthen customer relationships when market conditions slow. That's why so many companies are turning to online custom publishing — a cost-effective and efficient strategy for building loyalty and connecting with target audiences on a regular and frequent basis.
Leveraging the Popularity of Print Magazines
Many companies partner with professional custom publishers to produce branded online publications that are written, designed and customized to their intended audiences to increase loyalty, generate sales and foster relationships.
Like their printed cousins, online custom publications offer editorial copy and design elements that appeal to their readers, and include strategic brand messages to enhance positive feelings about the sponsoring company. But because these magazines contain live content, marketers have the ability to make updates at a moment's notice, to meet changing company objectives.
"Our clients have discovered that online custom publications can leverage existing marketing and public relations content and achieve customer communications goals without the costs traditionally associated with print publications," says Starmark International's Custom Publishing Director, Katy Gewartowski.
Katy's team has partnered with many clients to produce webzines that utilize the latest flash technology, allowing users to virtually turn pages and read online versions of existing print publications. Webzines give marketers the opportunity to add "legs" to their print materials by increasing their reach and frequency at minimal additional cost.
Her team also creates online publications that either complement existing print publications with online exclusive content, or stand alone as a company's custom content vehicle. For example, Starmark recently partnered with Regent Seven Seas Cruise Line to enhance "Voyages to Explore," its print custom publication. The expanded online version, filled with vivid imagery and rich media, features specially-written content that does not appear in the print version, as well as customized features targeted to each reader's personal interests (www.voyagestoexplore.com).
Online custom publications offer another important advantage — they're interactive. Readers can instantly click on offers that appeal to them, play games, enter contests and click through to the company's website for additional information. They can also forward each issue, which substantially increases the publication's reach and creates a database of prospective customers, without the high costs of printing, postage and distribution. And virtual publications contain built-in customer response tools that track their sales impact and return on investment.
3. Public Relations — the Cost-Effective and Powerful Way to Keep Momentum Strong
We all know that public relations, or PR, generates positive publicity, or "buzz," and gets people talking about a company when times are good. And in times of crisis, PR can be a corporate lifesaver, restoring reputations after bad news or negative publicity. The same is true during an economic downturn. An effective PR campaign can keep the momentum going and help companies thrive when business is slow and promotional budgets are tight.
In fact, companies that expand their public relations efforts during economic slow downs actually benefit from the reduced marketplace competition. Their positive corporate messages are heard louder and clearer, positioning them for industry leadership when conditions improve. Here are several effective PR techniques that can be implemented at little cost:
THOUGHT LEADERSHIP

— How do you create the perception of industry leadership? By positioning key members of management as industry experts. Speeches, articles, seminars and white papers are just some of the tools that can boost a company's image and mold the perception of industry relevance and expertise.

HIGH-IMPACT, LOW-COST EVENT SPONSORSHIP

— Many companies market themselves by participating in trade shows and events geared to their industries — even though their competition is there, too. But they'll achieve higher corporate visibility by seeking low-cost events outside their industries, with expected media attendance.Starmark International used this technique to promote Vanner Valley Farms, a breeder of unusual Gypsy Vanner horses. Bypassing standard equine events, Starmark positioned the horses as desirable luxury items at upscale events targeted to high-income attendees, like yacht buyers at the Ft. Lauderdale Boat Show. The company attracted interest from potential buyers and the media, which responded with favorable publicity in prominent consumer and trade publications.

INNOVATIVE PRESS MATERIALS

— The gold standard in press materials has always been the press kit, a folder filled with information and promotional materials about a company and its activities. But many companies have traded printed kits for digital."The PR industry is shifting many of its promotional activities online with interactive tools like virtual press kits and online press rooms," says Samantha Jacobs, Starmark's Public Relations Director. "Not only do these methods save money, but they also show customers that companies are thinking ahead."

TRAIN FOR FUTURE SUCCESS

— When business slows, many companies tackle back burner projects, like training. Starmark recently partnered with the Las Olas Company to provide on-camera media training and image coaching to its Chief Executive Officer and media staffers for upcoming TV interviews and other promotional activities. And in response to incidents of campus violence across the country, Nova Southeastern University retained Starmark to develop its first-ever emergency preparedness and crisis communications response plan. Starmark's plan contains critical information for emergency or crisis situations, including how to communicate, who's authorized to speak and what they're permitted to say.
Outside the world of academia, preparedness plans also benefit businesses or venues where people gather, like hotels, hospitals, restaurants, arenas, theaters and business offices, as well as those located in areas prone to extreme weather conditions.

Fight Back with an Innovative Marketing Mix
Even though the economy is in a downturn, the companies that will survive — and perhaps become market leaders — are those who plan to strategically increase their marketing efforts. Viral marketing, online custom publishing and public relations are all powerful and cost-effective marketing tools, both individually and in combination. Consider adding these innovative techniques to your marketing mix this year to keep your business momentum going strong, no matter what lies ahead.