Sep 13, 2021
Innovative Marketing for Amelia Island Shines at the VISIT FLORIDA Flagler Awards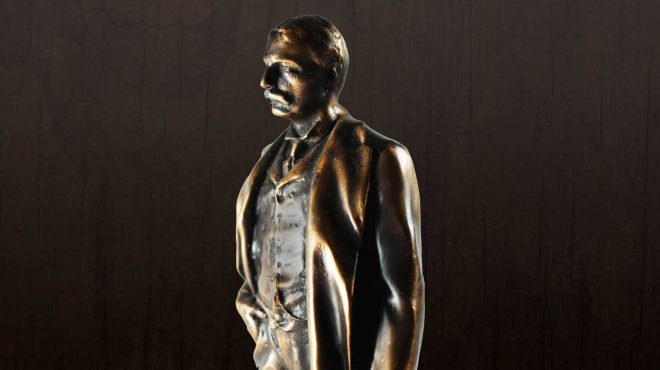 The Amelia Island Convention and Visitors Bureau and Starmark made an impressive showing at the Flagler Awards ceremony during the 50th annual Governor's Conference on Tourism. Created by VISIT FLORIDA and named after pioneering developer and industrialist Henry Flagler, the Flagler Awards honor stellar tourism marketing that helps position Florida as a top travel destination.
Henry Award — "Meet Amelia Island" Meetings Campaign
Our efforts to woo meeting planners with the lure of outdoor venues, wide open spaces and exceptional hospitality earned the top honor in the category of Resource/Promotional Material – Trade. The "Meet Amelia Island" campaign presented meeting planners with strategic and tactical elements that spanned several mediums, including a social campaign that consisted of in-feed videos, story ads, an AR portal ad and an Instant Experience ad that captured the essence and charm of Amelia Island. Other elements include animated banner ads, an email campaign and a new 3-minute campaign video.
Silver Award — "Amelia Island Escape" Podcast Ad
To leverage an emerging media platform with on-demand flexibility, we ran ads on the New York Times family of podcasts as part of our "Find Your Perfect Moment" campaign for Amelia Island. This is a storytelling medium, so we scripted a :30 ad that painted a mental picture of the island's breathtaking coastline, sand dunes and island charm that are "perfect for your much-needed escape." The sensory words captured the sentiment of the campaign as well as the judges' attention, earning Silver in the Radio Advertising category.
Bronze Award — Branded Hand Sanitizer Stations
Amelia Island, Florida, is always a welcoming place — even during a pandemic. As an extension of the destination's hospitality, we created branded hand sanitizer stations with the message "Clean Hands. Open Arms." Strategically placed in public areas, these innovative outdoor displays combined conscientious hygiene and effective branding, earning Bronze in the Out-of-Home category.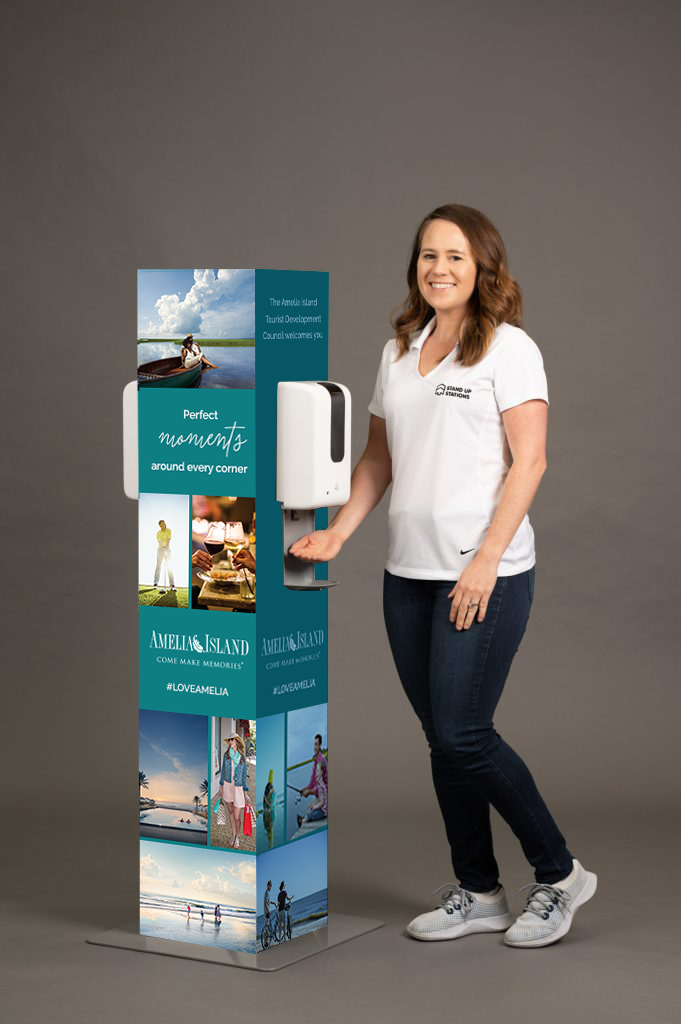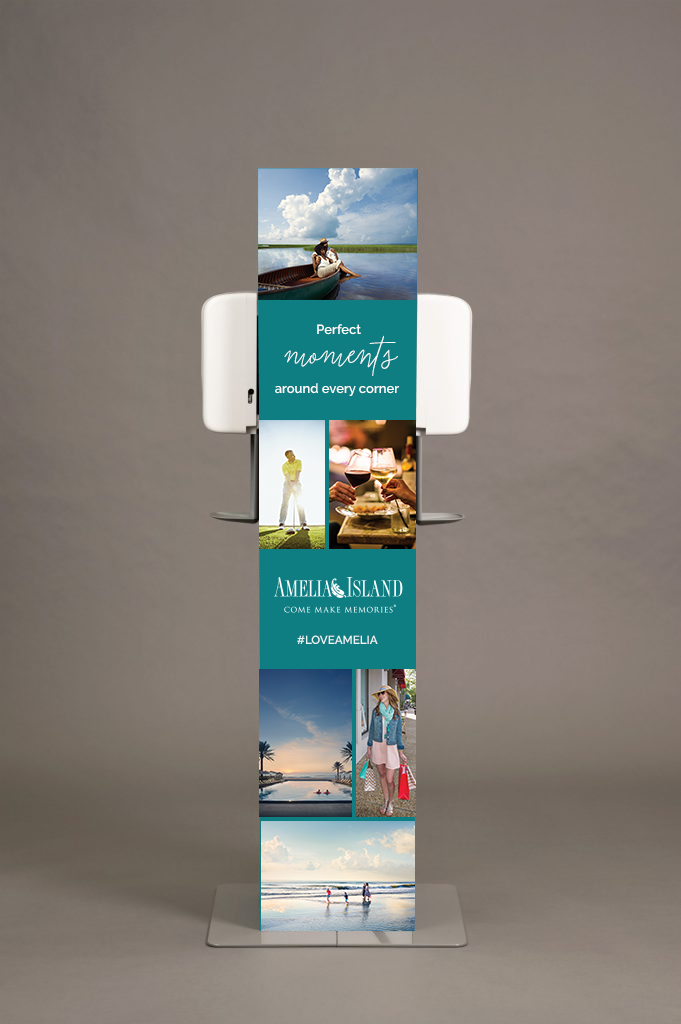 Outstanding Tourism Marketing for a Premier Travel Destination
"I'm very proud to see the team's work recognized among the best in Florida, and the way they and our industry partners continue to find ways to help sustain this community's most vital industry," said Gil Langley, president and CEO of the Amelia Island CVB. Likewise, Starmark is always excited to see our efforts move the needle for our clients, while moving the industry forward creatively.