Aug 7, 2020
NSU brand essence video brings home PRSA Radiance Award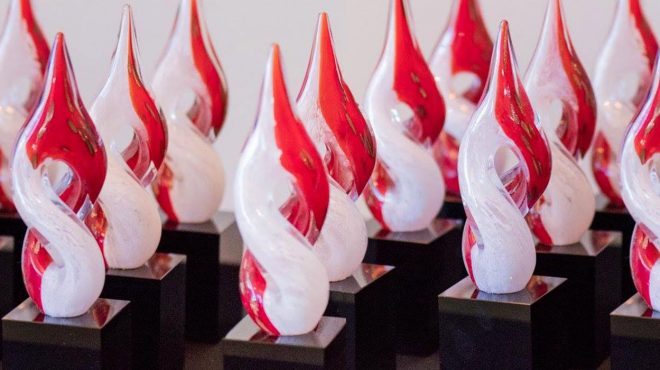 NSU Florida (Nova Southeastern University) was awarded a prestigious PRSA Radiance Award for 2020. The award goes to the newly created NSU Brand Essence Video.
This repositioning for the university is truly a labor of love, and we're so incredibly honored to be recognized by our peers throughout the state of Florida for what we are doing. – Kyle Fisher, VP for Public Relations and Marketing Communication, NSU
The video was part of Starmark's repositioning and rebranding exercise for the university to bring to life The NSU Edge, a lifelong competitive advantage that comes from an immersive, career-based curriculum and a network of supportive faculty and alumni. The work has already been honored by distinguished alumni, students and the local American Advertising Awards.
About the Radiance Awards
The PRSA (Public Relations Society of America) Radiance Awards are operated by the PRSA Sunshine District, honoring work from Florida companies that has dramatically shaped public opinion. This submission for NSU was awarded the top honor over all video work submitted throughout the state of Florida.
We're thrilled with this latest win for our rebranding work. It has been a joy to help NSU rediscover itself through this process – and it's clear that new positioning resonates with others. – Dale Baron, Executive Creative Director, Starmark
About NSU
NSU is the largest private, not-for-profit university in the state of Florida, providing tens of thousands of jobs and billions of dollars of economic activity to the state.
Starmark has worked with NSU for several years. Together, we created a new website and recruited the medical school's first class of MD students, developed a chatbot-driven appointment scheduling program for NSU Health Clinics and launched the grand opening of it's Tampa-Clearwater medical campus.
This most recent rebranding effort is designed to reposition the institution to attract and recruit top students nationwide and internationally.