Sep 20, 2012
Greater Fort Lauderdale & Starmark Break Records for Most Flagler Award Wins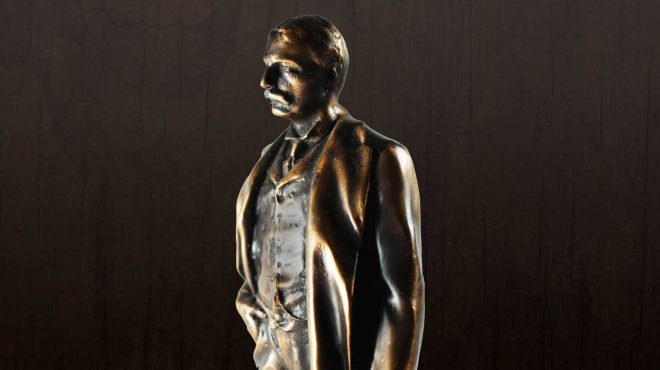 The Greater Fort Lauderdale Convention & Visitors Bureau (GFLCVB) swept the 2012 Flagler Awards, taking home seven first place awards including the highest honor, Best of Show. Receiving the most wins in the Flagler Award history, the GFLCVB and Starmark also walked away from the 45th annual Governor's Conference with six Henry Awards, a Silver Award and two Bronze Awards for creative work by Starmark.
Presented by VISIT FLORIDA and the Florida Commission on Tourism, each year the Flagler Awards honor many of the countless individuals and organizations that help position Florida as the #1 travel destination in the world.
"This year's truly exceptional performance by Greater Fort Lauderdale marks the most Flaglers won by a single entity in the 12 years of the Flagler Awards history," said VISIT FLORIDA Chief Marketing Officer Will Seccombe.
"Defrost Your Swimsuit," a multi-faceted consumer experience and integrated marketing campaign that has earned a variety of advertising awards this year, took Best of Show and also earned first place honors with The Henry Award in the categories of Out of Home, Special Event and Mixed Media.
"We have the privilege of working with some of the smartest marketing minds in the country at Greater Fort Lauderdale. They are not afraid to push the envelope to make Greater Fort Lauderdale a top destination in the U.S.," said Starmark President Jacqui Hartnett. "We look forward to continuing award winning work, delivering on our promise to provide client partners with big ideas and a greater ROI."
Other Henry Awards earned by the dynamic creative team include the categories of Resource Promo Material for the "Pre-Post Cruise and Play Video", Resource Promo Material Trade for the "SunConventional Meetings Guide" and Mobile Marketing for the Sunny.org mobile website.
VISIT FLORIDA also presented Greater Fort Lauderdale with a Silver Award for Tourism Advocacy in an Ad and Handout promoting the interest of Florida's tourism industry and communicating its importance to local and state economies.
GFLCVB further garnered two Bronze Awards: one in the category Direct Marketing for "Spa Chic" and the second in the Internet Advertising category for "Super Summer Savings."
About The Flagler Awards
Named for Henry Flagler, the Flagler Awards were established in 2000 to recognize outstanding tourism marketing in Florida. Awards are presented in 17 categories including direct marketing, Internet advertising, social media campaigns, out-of-home, print, and others. The panel of judges varies from expert travel writers, editors and advertising professionals who work independently from the state of Florida. The annual awards are open to all individuals, private businesses and not-for-profit organizations offering a tourism product or service that promote tourism to or within Florida. Presented by VISIT FLORIDA and the Florida Commission on Tourism, the program is designed to recognize the outstanding tourism marketing achievements of Florida's travel businesses, destinations and attractions.
2012 Flagler Awards for Greater Fort Lauderdale included:
Best of Show
Gold
Special Event – Defrost Your Swimsuit
Mixed Media Campaign – Defrost Your Swimsuit
Out-of-Home – Defrost Your Swimsuit
Mobile Marketing – Sunny.org mobile Site
Resource/Promotional Material for Consumers -Cruise and Play Video
Resource/Promotional Material for Trade -SUNconventional Meetings Guide
Silver
Tourism Advocacy -Who Knew Stimulating the Economy Could Be So Much Fun.
Bronze
Direct Marketing – Lauderdale Spa Chic
Internet Advertising – Greater Fort Lauderdale Super Summer Online
About Starmark
Starmark International, Inc. is a national integrated marketing agency headquartered in Fort Lauderdale, FL. The agency specializes in strategic thinking, award-winning creative, branding, advertising, interactive, public relations, and social business and media. Since 1978, it has partnered with world-class companies to build measurable results. Starmark delivers fresh perspectives and smart thinking to ignite clients' business. Then, reinvests the knowledge to maximize return. It's big ideas. Bottom line.