Jan 5, 2004
Starmark Makes Holiday Wishes Come True for Kids at Jack & Jill Children's Center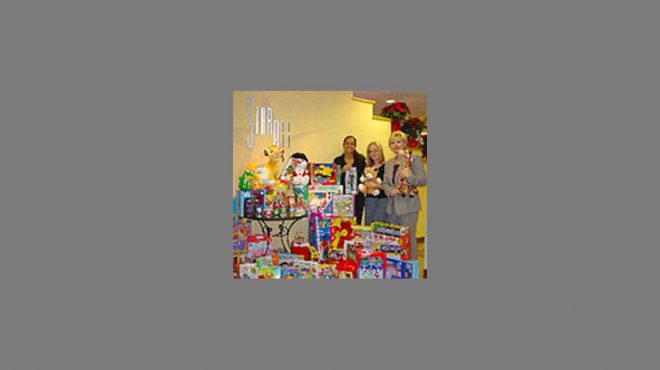 Starmark International, a full-service corporate branding and marketing communications agency, gathered with clients and corporate partners recently in the spirit of the Holiday Season to provide toys, food and other gifts for needy kids enrolled at Fort Lauderdale's Jack & Jill Children's Center.
Pictured here (left to right) with the mountain of gifts for the kids at Jack & Jill are Starmark staffers Lisa Levy, Account Manager; Angela Kiminas, Production Director; and Peggy Nordeen, President.
Founded in 1942 by the Junior League of Fort Lauderdale, Inc., the Jack and Jill Children's Center is a private, non-profit corporation that makes affordable and superlative child-care a reality for low-income families. Through the help of the Jack and Jill Scholarship Program and the government's Family Central assistance program, these families are able to pay for day care, nutrition and developmental programs. The enrollment fee even covers special event nights for the entire family.
For more information on the Jack & Jill Children's Center, please contact (954) 463-8772.
Starmark International specializes in the seamless integration of multiple marketing disciplines branding, advertising, Internet development, direct response and public relations among them toward the effective fulfillment of client business goals. Originally founded in Chicago in 1978, Starmark relocated to Fort Lauderdale in 1998. In 2003, Starmark was named to the Inc. 500 ranking of the fastest growing private companies in America for the sixth time in the company's 25-year history, and was honored as only the ninth agency headquartered in South Florida to be awarded accreditation to the American Association of Advertising Agencies (AAAA), the highest professional recognition an advertising agency can achieve.