Aug 11, 2015
Apple Watch: Execs' new 'remote control'?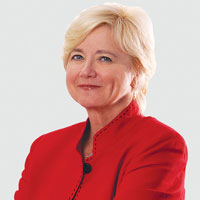 Reprinted from South Florida Business Journal
Apple Watches are just starting to make their appearances on busy executives' wrists. There has been hype about game, stock, news and health apps for the new wearable technology, but not so much about what benefits Apple Watch offers technology-crazed business leaders who bounce from emails to smartphones to tablets to laptops – and not always with the greatest of ease.
Seven over-the-millennial-hill executives who have been "armed" with Apple Watches for a couple of weeks share interesting insights:
"I don't need my phone in meetings anymore."
Hands down, this was the comment that topped many a list. The Apple Watch gives executives a quick "glance" at who is calling or texting without any personal interaction.
Fast answers, less stress
"The preprogrammed replies are really time-saving."
The Apple watch gives the option to tap "yes" or "no" or "OK" or "can't talk right now." This functionality keeps executives' heads up and engrossed in conversation, instead of heads down, replying to their iPhone alerts.
"I look at my phone far less, which is a really nice feeling. I went to dinner with friends recently, and was relieved not to feel guilty digging in my bag for my phone to ensure [I was] not missing an important communication."
Gone are the days when executives could go for steaks and martinis and not have to worry about being tethered to their devices.
"I feel connected to the world wherever I am. Yahoo Digest, The New York Times and CNN apps converted nicely from iPhone to Watch and I'm loving it."
Executives like glancing at the quick news alerts, and say that it makes them feel connected to what's important, yet empowered to continue doing what is on their agendas.
Tap-and-go convenience
"I used Apple Pay at Jamba Juice just to try it out; it was ridiculously easy – easier even than using my phone."
With Apple Pay built into the watch, you just "tap and go." This is the kind of use that will make the Apple Watch work amazingly well for traveling and vacationing executives in hotels, theme parks and sports venues, but also for many others on college campuses, retirement communities and the like. It represents endless opportunities for Apple Watch app developers.
"I am finding that the watch is all about one-touch replies … tap-and-go information at your fingertips without being a time suck. If I pick up my phone, I'm guaranteed to lose 5 minutes by getting distracted."
"I set up the watch screen to show my next calendar items along the bottom, so my Apple Watch not only tells me the time, but where to go next and when."
The sense of being in control of time and schedules, as well as not having to worry about being connected, sum up the benefits we've discovered.
Worth the effort to learn?
"I see the watch as the perfect 'remote control.'"
Indeed, the Apple Watch can be used to take a picture from your iPhone camera, turn on the lights in your house, play music and pay for lunch!
Apple said it designed the watch to be personally rewarding, giving busy watch buyers personal attention, and also helping them pair their Apple Watches and iPhones at an Apple Store or during online appointments with support staff. Apple understands that Apple Watches need pairing with both the iPhone and the purchaser. Getting to know a new technology device takes time; incorporating it into your daily routine is another layer of complexity.
These executives say "worth it," and they see the future bringing even more practical uses and apps for the Apple Watch – which, in fact, could apply to your business.
"The fact that the Apple Watch is always on you and convenient puts you in control … even remote control."