Nov 4, 2020
Three expert tips to improve digital marketing ROI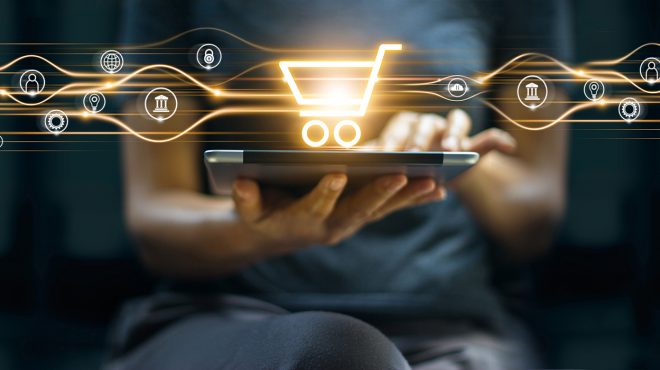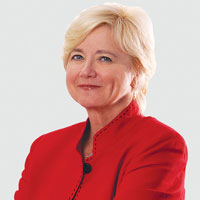 Reprinted from South Florida Business Journal.
Even in the midst of a noisy political season, a time of cord cutters and a plethora of pandemic news, you still can—indeed you still must—market your products and services. And if, like most businesses, your media plan includes digital media—search, streaming and social—the following advice from a variety of media experts will help you get the most bang for your buck in each medium.
No. 1: Search-optimize content for current popular keywords
Online searches for many product categories have spiked in recent months. At the same time, businesses have more data than ever before to tell if their products and services fit the needs and wants of online searchers.
Search experts say you should look to Google Trends for the most popular search keywords at any given moment. This free tool allows you to filter by topic or industry—as well as compare the performance of different keywords over time. Currently, most industries are finding a surge of keywords focused on sanitation and safety.
In the hospitality industry, a term rising in popularity is hotel sanitation. If you are a hotel, it makes sense to optimize for this search trend by adding content to your site with relevant information on the sanitation measures you are taking. The operative term here is relevant information. Search engines are in the business of sending people to the right answers to their questions, and if your content doesn't have credibility or match the searcher's intent, this will undermine your SEO efforts. Adding content such as the Greater Fort Lauderdale Convention & Visitors Bureau Safe + Clean Pledge and safety messaging from the Greater Fort Lauderdale Alliance Supporters of Broward (SOB) campaign to your pages are two ways to add credibility.
To maximize your ROI from search optimization, it's important to revisit the trends and how your content aligns with them—as well as your plans to bring searchers into the sales funnel—at least every few months. If you haven't revisited your site content and optimization in the last few months, it's time for an update. Tools that can help include Google Trends (of course), but also Moz, SEM Rush and AHREFS.com. These sites can help you perform keyword research, examine search volume, see what the competition is doing and help with site audits. But, like any tool, these only work if you use them diligently.
No. 2: Stream short videos more effectively with OTT
When cord cutters are watching their favorite shows on ad-supported streaming services like Hulu, Amazon, YouTube and CBS All Access, how do you get the attention of your target audience? For these viewers, it makes sense to bypass the traditional television networks in favor of buying over the top (OTT) advertising. OTT allows you to reach your target audience with a strategic campaign across multiple devices in specific geotargeted areas that matter. This means you're spending dollars where they count the most. Additionally, videos on these platforms give viewers the opportunity to take an action by clicking, which can become an important part of your lead generation program that adds prospects to your sales funnel.
OTT buys allow for more control over your campaign, frequent changes to keep messaging fresh and relevant, high-view completion rates, in-stream only and non-skippable content—so you only pay for actual ad views and not mere placement.
Digital partners such as iHeartMedia, Effectv and Entercom offer OTT advertising. They provide a great starting point for investigating the possibilities of OTT.
No. 3: Re-examine objectives, incorporate Facebook retargeting
When setting up your paid social media strategy, think about the behaviors that are truly valuable to your business. For instance, if you are still paying money to boost Facebook posts, now's the time to redirect those dollars. Instead of paying for likes and comments, choose a consideration objective, like video views, to pay as low as a penny per view.
You should also consider running an always-on retargeting campaign. By using your Facebook pixel on high-value website pages, you can recapture visitors to serve them a unique message on social media to multiply your ROI. It's a great way to close the gap for lead recapture and conversions at lower cost than a prospecting audience.
On the organic side of social media, consider that your employees can be successful micro-influencers when they distribute and promote your business content on Facebook, Instagram and LinkedIn. An example could be a thought leadership piece written by your CEO and distributed by your employees to their networks. It's quite possibly the lowest-cost way to expand your content reach to those who already have a connection to your company.
Right now, taking smart actions pays even greater dividends
Marketing during a downturn means you enjoy less category competition and greater return on your digital spend. Whether you can use one or all three of these affordable digital marketing strategies, you can expect to see greater ROI now, when every dollar invested in marketing matters more—and that's definitely a competitive advantage.