Aug 5, 2021
Digital ad numbers skyrocket with demand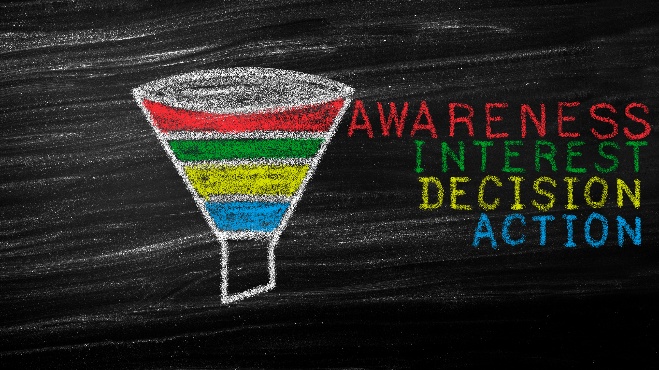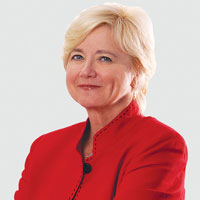 As vaccines roll out, there are sectors of the economy roaring back to life, and digital advertisers are going to extremes to capitalize on pent-up demand.
Before the advent of digital advertising, agencies used to startle advertisers with the news that their customers were exposed to 1,600 ads a day. With the explosion of digital ad spending individuals are now estimated to see over 6,000 ads a day.
While curiosity, excitement and demand bounce back, business marketers need to increase their ad spend in smart ways — especially those that held back or didn't have dollars to advertise during the pandemic.
So, how can a business marketer best spend their limited dollars during this critical time? The answer lies in examining your customers' journey in the sales funnel from awareness to consideration through a final decision.
Don't overlook awareness for bottom-stage-only campaigns
According to the respected Granum model for lead acquisition, it takes 10 warm leads to get three hot leads to get one sale. Those 10 warm leads come from awareness, the three hot leads happen during consideration to get a single sale. That's why it's crucial to put your brand in front of potential buyers early in their journey with awareness advertising.
In recent years, many advertisers skewed their campaigns toward bottom-of-funnel tactics, lured by the high performance shown by last-click data. But when looking at multi-touch attribution, it's clear that balanced awareness-to-acquisition campaigns lead to bottom-funnel campaign conversion.
Focusing only on bottom-funnel content will generally not lead to growth and, while some awareness campaigns may be expensive, some low-investment awareness content efforts can lead to increased reach.
Awareness campaigns help put your brand in front of an audience you can retarget with mid-funnel and lower-funnel content. By avoiding the bottom-funnel trap, your campaign can identify those prospects sooner.
Frequently used tactics at each sales funnel stage
Here are some tactics that companies find effective throughout the funnel:
The upper-funnel awareness stage is designed to reach broader audiences through social platforms, videos, print/broadcast ads, upper-funnel SEM and introductory email blasts. At this point, a customer may be aware of a problem, issue or dissatisfaction, so your communications should meet them where they are. Acknowledge their experience and offer a solution.
The consideration stage or middle of the funnel often includes product or solution-oriented website content, blogs, organic social, display retargeting, lower-funnel SEM and followup email, perhaps involving a sales representative. Content can focus on things such as solution testimonials, fact sheets, short videos and initial offers. Your goal is to help a prospect decide between several options.
The closing or decision stage needs to reinforce prospects' propensity to move forward using tactics like branded SEM, nurturing email and even a sales call with assuring content about product costs and ongoing support.
Look outward for industry trends and expertise
While the most important data will come from your customers, you should monitor important industry experts, including associations and industry-specific vendors. Industry publishers have generated a wealth of data that can keep you alert to trends, competitive activity and possible threats.
And, critically, as the digital marketplace continues to get more complicated, the psychology of human decision-making is as old as humans themselves. Be helpful, be intuitive and be attuned to the needs of each customer persona at each stage of their journey. It's definitely a competitive advantage.
Reprinted from South Florida Business Journal.