Sep 18, 2020
How to show off your brand personality in AR marketing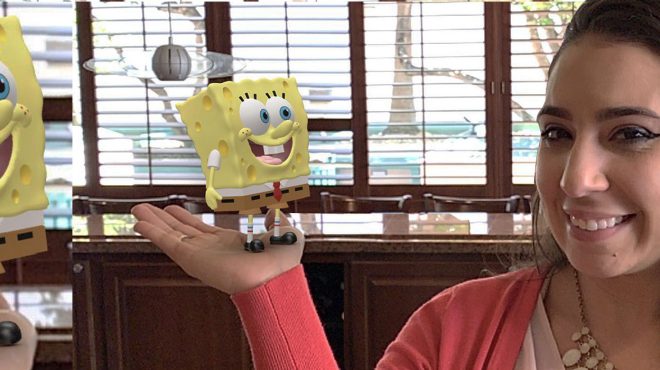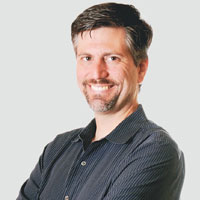 Brands that want to wow their audiences need to make bold marketing decisions.
Referring to the latest technological trends is always a great place to start; it shows you are progressive and not afraid of change.
However, just because the words "augmented reality" scream, "Cool factor!" doesn't mean your brand's AR activation will automatically connect with your audience. A truly great AR execution needs to be driven by your brand personality. The magic is in the little details and touches that make the world you're creating uniquely you.
So, here are our top tips to bring your corporate identity and brand personality to life in AR — paired with some examples we've produced for our clients.
1. Gamify your AR experience with key brand elements
It's called an AR "experience" for a reason! Give your audience a chance to explore, interact with — and enjoy — the space you've created.
The big benefit of AR is you can get audience members absorbed and involved. Use your brand voice to entertain them with quizzes, videos, captions and more brand elements filled with information about what you have to offer. This turns what people may think of as an entirely visual production into something much more.
To promote the FlyGreen MIA sustainability project, we developed the "ARport" app. With a model of the airport itself – complete with patrolling helicopters and a monorail—ARport was an augmented reality trivia scavenger hunt passengers used to uncover all the ways MIA was saving energy and water while also picking up helpful tips for home.
Users could learn who the first U.S. president to install HVAC in the White House was (*cough* President William Howard Taft *cough*) and then gain a fun fact about the new air conditioning system FPL installed at MIA.
The entertaining trivia game backed by strong statistics and brand videos made FPL's "green" brand personality stand out, even persuading the audience to maintain sustainable lifestyles of their own.
2. Infuse your augmented reality creation with your brand's reality
Is there something big coming up for your brand? Or maybe there's just an event next season where you want to make a splash? They say timing is everything, and they're not wrong.
Tying your AR experience around a specific moment in time will give your audience a good idea of where you're at as a brand. You can give them something to look forward to, like a portal to a vacation in paradise or a sneak peek at a new building. Either way, you're letting them in on a secret and getting them excited for what's next.
The Greater Fort Lauderdale / Broward County Convention Center District is undergoing an epic $1 billion expansion project. Since the construction is expected to take several years, the Group Sales team needed help laying the foundation and maintaining momentum for a successful opening.
Starmark created an AR portal to the newly renovated convention center. Utilized as a sales tool, the portal essentially transported potential bookers to the future. It debuted at the groundbreaking event for the convention center, where attendees could see what's to come and share in the brand's anticipation. The portal even had little people roaming the grounds — a small brand personality detail that would make any user smile.
3. Sum up your brand personality using an iconic visual cue
This part of the article is for those that say, "A picture is worth a thousand words." While they clearly may not have met a Copywriter before (no shade), this is one cliché that deserves more attention.
Instagram or Snapchat AR filters can emulate your entire brand personality and tone of voice — especially if they fall into a more playful category. Filters will engage consumers, stand out among the noise and spread like wildfire. All you need is a visual that encapsulates your corporate identity.
AR Marketing Real World Example: Starmark International
We produced an Instagram AR filter to entertain our clients at our annual holiday party. Starmark is all about creating BIG IDEAS that make an impact. So, when the time came to select our filter's visual cue, a light bulb was a (pun intended) no brainer.
Users could make the lightbulb grow bigger the more and more they opened their mouths, as if experiencing the moment of a big idea. Including movement in AR filters is an immediate attention-grabber and plays well to our light-hearted brand personality. The lightbulb perfectly sums up what we do and who we are.
Tell your brand's story through AR
Augmented reality is a surprisingly easy and inexpensive way to offer immersive digital experiences that engage consumers. Just remember what really makes them memorable is what makes you memorable. You're your own cool factor. So get out there, and let it shine.
Want to learn more about brand personality? Take a look at how we pair your favorite TV show characters with their own brand personalities. And be sure to check out our Top 5 tips for adapting your brand to new media.