ETIP #22
Strengthen your web presence with a slideshow on Slideshare.net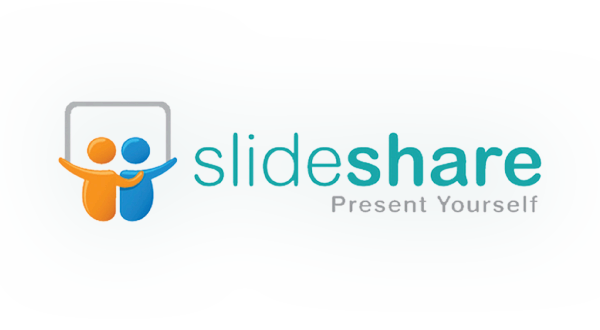 We've already told you about some great places to publish content online (Create a blog; Market yourself as an expert on Squidoo and Hubpages.com; and Make your brand the next YouTube star). Slideshare.net is another free social media content site that allows you to create an envelope of information about your business outside of your website.
Slideshare allows you to upload slideshows of your own or view others'. In addition, you can join groups and embed or link slideshows to your blog, Facebook page, or website. Upload and share your PowerPoint & Keynote presentations, Word & PDF documents, and videos too. You can also add audio to make a webinar or online educational and training documents.
Like Squidoo.com, Slideshare is a valuable vehicle for positioning yourself as an expert in your field. If you are an event planner, your slideshow might display one or more successful events. If you work in finance, you might post a tax season tutorial. You could also give a sales webinar and invite colleagues far and wide to view it, since whatever you upload is there and viewable 24/7 – no moderator required. Another key benefit of Slideshare is that your audience can click directly to your site or blog. So, if you've given that killer presentation, let others get a chance to see it.
Slideshare is also beneficial in increasing your ranking on Yahoo! and other search engines. And as with Squidoo and blog entries, it's important to regularly update your content, since search engines continually crawl the web looking for fresh content. So when applying SEO (Search Engine Optimization) with Slideshare, remember to use keywords in the title, keywords in the summary and tags. And when your slideshow is up to 3,000 views, you'll know why.
Read what others are saying.
https://www.slideshare.net/