Dec 6, 2019
Starmark gets in the Holiday Spirit with Clients and Friends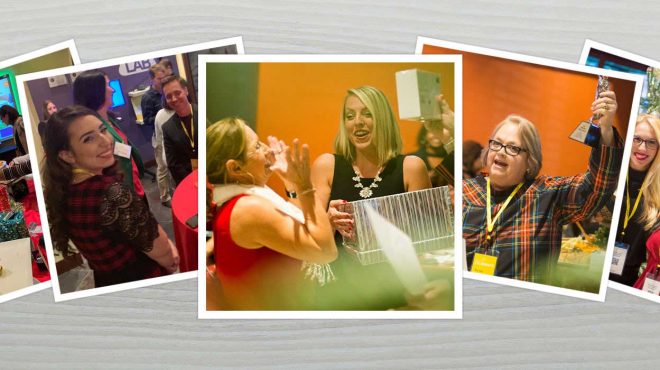 Starmark hosted its annual holiday party at its downtown Fort Lauderdale winter wonderland headquarters. With 2019 winding down, it was the perfect time to celebrate and reflect on the year's successes among clients and friends in a festive atmosphere.
Various evening highlights include:
Alexa Skill
Alexa is for more than just checking the weather. With an Amazon Echo on-hand, we demonstrated our custom voice skills with functionalities that can grow any business. We can develop skills for both Amazon Echo or Google home technologies.
Website Work
Our recent web work, created by Starmark, were on display for all to see. This particular site included exciting offers with optimal UX design, blog posts with editorial content suitable for SEO and more interactive features.
Augmented Reality Apps
AR experiences can initiate and accelerate selling processes for your business. Across from our sushi bar, guests could get a good look at our newest AR app which featured with trivia questions, games and brand videos. Starmark is especially proud of this one; it took home a SMARTIE Award from the Mobile Marketing Association, making us the only agency in the U.S. to win one in the Augmented Reality category.
Ad Campaigns
Guests were able to see our various campaign work, from Facebook Instant Experience ads, digital banners, print ads and even a digital billboard that is soon to debut in Times Square. They also viewed the video that earned Starmark our very first Emmy award.
In her remarks, Starmark President Jacqui Hartnett congratulated our clients on 10 International Marcom Awards, welcomed 8 new clients and thanked everyone for making 2019 a year to remember.
With an office full of people, the tone of the room was merry and bright. We truly mixed and mingled all the way. Happy Holidays from our family to yours!