May 3, 2021
Voice-first apps and podcasting take center stage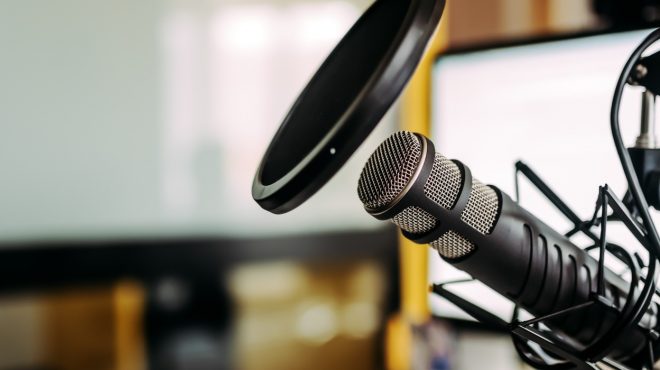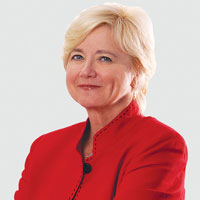 Reprinted from South Florida Business Journal.
Digital communications are changing at lightning speed. And for marketers, that means there's always something new to learn. The most recent major rollout to be aware of is Clubhouse, a voice-only social network. Think of it like a podcast happening in real time that hosts conversations between industry professionals and celebrities. Clubhouse launched in April 2020 with 1,500 exclusive beta testers. Less than a year later, some say it has over 6 million users.
As of last week, you still needed an iPhone and an invitation from another user to join the platform. With this fast growth pace, even with exclusivity, some say Clubhouse will be the next TikTok, in terms of size and popularity. However, unlike TikTok, Clubhouse seems specifically geared toward long-form conversation, with thought leadership implications for business leaders.
Once you're inside the Clubhouse, you can listen to others' conversations and ask to contribute comments.
How voice-first apps and podcasts fit in your media mix
Clubhouse may be a new voice-first platform, but podcasts have experienced strong growth in value and listenership for years. PodcastHosting reports that, as of February, there were over 1.75 million podcasts, over 43 million episodes, and nearly half of all U.S. homes are podcast fans.
While voice-driven media is as old as radio, as the founders of Clubhouse put it in their blog, voice media provides a personal learning experience that listeners appreciate. For companies to participate in the voice app and podcast worlds, they must first understand what their customers want to learn and experience. The old adage of knowing your customer is more critical than ever in order to define your company's space in the digital world.
As with any content strategy, when thinking through your place within the voice landscape, it makes sense to start with topics your company can speak about with expertise — as well as the major questions you get from your customers. While these conversations, whether live or in a recorded form, are not necessarily the lead media you depend on for your message to reach your prospect targets, they can be very powerful closers in the selling process. Conversion costs are generally lower than other social media. And, while the data and analytics will guide you, your personal experience with these media can add great understanding.
Ways for companies to participate in Clubhouse
With the exclusivity of its start, adopted by celebrities including Oprah Winfrey, Kanye West, Mark Zuckerberg and Elon Musk, Clubhouse is on a growth trajectory. Naturally, brands want to find their place in this new channel. While Clubhouse doesn't offer traditional advertising options, there are still considerations such as club moderators reading podcast-style midroll ads, offering product placements or even including a paid guest.
However, unlike most regular podcasts, events and club conversations are not recorded and the results of brand efforts are currently dependent on who joins the conversation and the word-of-mouth that may follow.
Clubhouse founders Rohan Seth and Paul Davison wrote on their blog: "Our north star was to create something where you could close the app at the end of the session feeling better than you did when you opened it because you had deepened friendships, met new people and learned."
A strong future for audio storytelling and marketing
The future for audio media looks incredibly promising, and the new opportunities for marketing in these media are expanding every day. Major players such as Spotify and iHeartMedia are investing hundreds of millions of dollars into acquisitions in the voice media space, which is predicted to support $1 billion in podcast ad sales alone this year.
The best advice is to let your ears be your guide. Queue up a few of your favorite podcast episodes or reach out to a friend for an invite to Clubhouse. Participate as one of nearly 70 million U.S. weekly listeners.
Listen, observe and explore how you might reach these voice-first listeners. Being an active participant in this rapidly changing media can spark ideas that become a major competitive advantage.