Aug 28, 2017
Greater Fort Lauderdale and Starmark do it again at this year's VISIT FLORIDA Governor's Conference on Tourism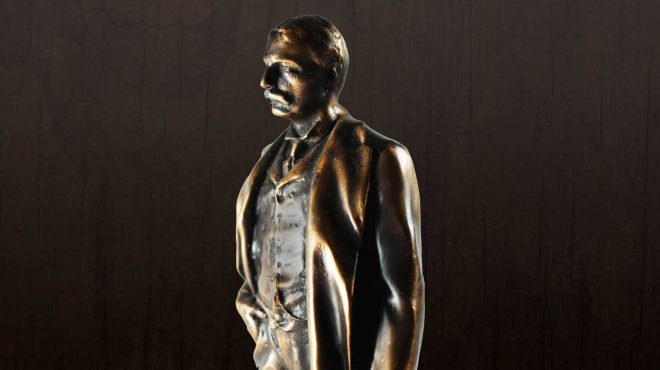 Along with our client Greater Fort Lauderdale Convention & Visitors Bureau (GFLCVB) and first-class DMOs, the Starmark team is honored to have been recognized with top honors at the 2017 VISIT FLORIDA Governor's Conference on Tourism, which was held on August 28th. Actually, this year marks the fourth time in the last six years that Starmark and GFLCVB won the highest honor, Best of Show Flagler Award; this year for the debut of the Hello Sunny TV network, an innovative extension of the Hello Sunny integrated marketing campaign reaching new markets and sustaining the Greater Fort Lauderdale destination brand.
"The Greater Fort Lauderdale CVB is incredibly proud of all its accomplishments this past year and it is a true honor to be recognized by our peers for the many exciting marketing and public relations initiatives that we worked hard to implement," said Stacy Ritter, president and CEO of the Greater Fort Lauderdale Conventions & Visitors Bureau. "From debuting the Hello Sunny TV network to launching the world's first marketing campaign featuring transgender models, the milestones the GFLCVB has achieved would not have been possible without the amazing teams I get to work with every single day!"
Last December saw the debut of Hello Sunny TV network with multiple channels featuring 24/7 programming. A "Live" channel for beach cams, local events and hot spots, plus on-demand choices to promote everything you can do in Greater Fort Lauderdale. We also created channels in other languages and markets including meeting and convention planners. Tools were developed to allow Greater Fort Lauderdale to interrupt programing with LIVE broadcasts from special events that streams simultaneously across all devices plus streams on Facebook LIVE and Apple TV.
"Hello Sunny TV is a perfect example of how the Starmark Lab benefits our clients by going way beyond marketing to create a product that addresses a fundamental need in the marketplace. With more people cutting the cord and relying on streaming services, now we have an owned media channel for Greater Fort Lauderdale and partners that addresses this trend in a consumer-friendly way," explained Matthew Wood, Director, Innovation Lab.
Additional wins include a Silver in "Creativity in Public Relations" as a result of a partnership with GFLCVB and FINN Partners on the "Greater Fort Lauderdale Goes Luxe" event – an upscale mall takeover orchestrated by FINN Partners, GFLCVB's PR firm, in New York City promoting Greater Fort Lauderdale as THE haute couture LUXE destination replete with fashion show, beach cabanas and Hello Sunny signage —all against the backdrop of larger-than-life photography that transported mall visitors to the beaches of Greater Fort Lauderdale.
GFLCVB also took home a Bronze in "Mixed Media Campaign" for the Riptide Music Festival that not only launched the Hello Sunny TV network, but featured beachy-themed Snapchat geofilters, selfie banners and logo design – an integrated campaign that resounded with the sounds of Fort Lauderdale.
"We are extremely proud that our creative has been recognized with top honors as the best destination marketing in the state of Florida in four of the last six years," said Starmark President Jacqui Hartnett. "Our collaboration with Greater Fort Lauderdale is an incredible synergy of marketing talent and resourceful individuals who are committed to making Greater Fort Lauderdale a top U.S. destination."