Sep 16, 2013
Greater Fort Lauderdale and Starmark Win Florida Tourism 'Best of Show'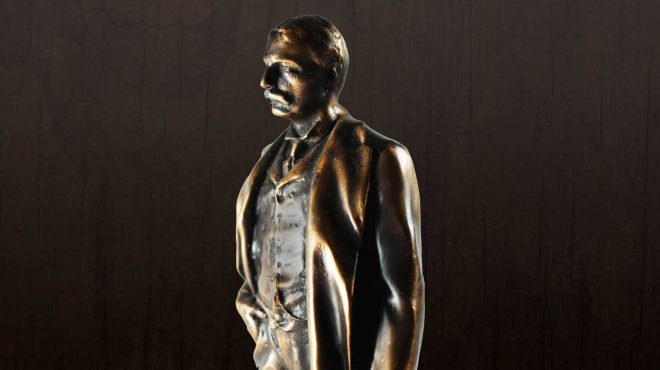 The Greater Fort Lauderdale Convention & Visitors Bureau (GFL) received a record number of Flagler Awards, including Best of Show, as part of the 46th Annual Florida Governor's Conference on Tourism. For the second straight year, GFLCVB and Starmark won the highest honor, Best of Show, this year for the "Hello Sunny" integrated marketing campaign.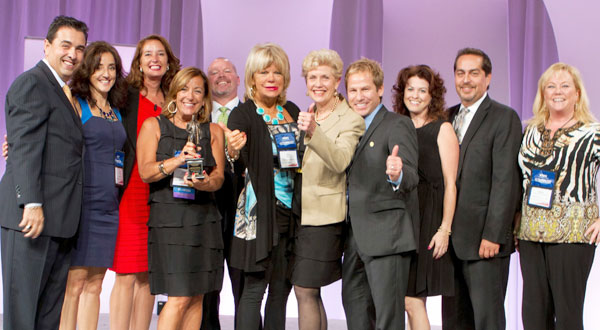 GFLCVB partners with Starmark for brand marketing and advertising, and M. Silver, a division of Finn Partners, for public relations in their campaigns.
Starmark developed Hello Sunny to create a new brand image for GFL. The destination needed a defining campaign to seed its refreshed positioning both domestically and internationally, drive traffic to Sunny.org, and ultimately increase hotel bookings.
Hello Sunny sought to capture GFL's carefree vibe, favorable climate and breezy lifestyle. "Hello Sunny represents the internal, deeply personal moment when visitors mentally arrive on vacation, finally set foot in Greater Fort Lauderdale, and have permission to relax and let their sunny side shine through," said Dale Baron, Starmark vice president and creative director.
The Hello Sunny campaign took advantage of every medium – a seamless integration of print ads, collateral, online, social media, TV, outdoor, and guerilla events. "Our creative approach connected visitors to authentic experiences, all of which demonstrated our happy-go-lucky vibe," Baron said.
Hello Sunny is an integrated campaign that was honored for both the complete product and the tactical areas that made up the program. "Starmark proved that an agency can excel across marketing disciplines with limited resources," said Lisa Hoffman, vice president of client services. "We were recognized in such distinct areas as mobile, print advertising, television advertising and out-of-home for our London Taxi wrap."
"Not only did we say 'Hello Sunny,' we also said 'Hello' to new audiences, thanks to these marketing efforts that significantly increased our brand awareness and fun quotient," said Nicki E. Grossman, president of the Greater Fort Lauderdale Convention & Visitors Bureau. "We are happy not only with the recognition of a great year of work by everyone within the CVB, but also with the real impact that this marketing is having on our local tourism community."
"Goodbye Chilly. Hello Sunny." guerilla marketing events extended the Hello Sunny campaign to the streets of New York, London and Chicago, key target markets for GFL tourism. The events featured frozen swimsuits suspended in ice blocks, along with ice sculptures, taxi wraps, ice skaters, an NHL tie-in, and street teams that distributed premium items and enter-to-win collateral.
In the category of Television Advertising, Starmark's :30 Hello Sunny TV spot was recognized as the best TV creative in the state of Florida for tourism. The television ad captures GFL's happy-go-lucky personality, while communicating its easygoing culture in a welcoming, fun way.
In the category of Mobile Marketing, the Starmark-designed Fork Lauderdale Dining App was honored as the #1 mobile application. "Our challenge was to create a dining app that would give users a great in-market experience," said Brett Circe, Starmark's chief interactive officer. "We recruited local food experts as brand ambassadors to monitor and answer questions from tourists. The app has been a success measured not only by word-of-mouth and social sharing, but also as a planning tool for tourists."
In the category of Niche Marketing, the Hello Sunny Campaign was honored for its LGBT outreach. Greater Fort Lauderdale was promoted as a progressive, LGBT friendly destination with a large, warm and welcoming LGBT community. GFL is the first destination to integrate LGBT creative with general market advertising.
The Starmark-designed Hello Sunny Vacation Playbook won top honors for Resource/Promotional Material – Consumer. The Vacation Playbook has been a boon to local businesses by promoting hotels and attractions with the guide available in print, online and on tablets.
Starmark's creative was also honored with a Henry in the category of Tourism Advocacy for the Hello Sunny Marketing Plan and Hello Sunny Branding Kickoff.
"We are proud to have our creative recognized as the best destination marketing in the state of Florida two years in a row," said Starmark President Jacqui Hartnett. "Our collaboration with Greater Fort Lauderdale is an incredible synergy of marketing talent and resourceful individuals who are committed to making Greater Fort Lauderdale a top U.S. destination."
2013 Flagler Awards for Greater Fort Lauderdale included:
BEST OF SHOW
THE HENRY (GOLD)
Tourism Advocacy – Hello Sunny Marketing Plan and Hello Sunny Branding Kickoff
Niche Marketing – Hello Sunny Campaign, LGBT
Resource/Promotional Material – Consumer – Hello Sunny Vacation Playbook
Mobile Marketing – Fork Lauderdale Dining App
Creativity in Public Relations – Goodbye Chilly, Hello Sunny (M. Silver)
Resource/Promotional Material-Trade – Greater Fort Lauderdale Office of Film & entertainment Sizzle Reel
Television Advertising – :30 Hello Sunny TV

SILVER
Out-of-home – London Taxi Wrap
Internet Advertising – Hello Sunny Marketing App-like Ad
Mixed Media Campaign – Hello Sunny
Print Advertising – Hello Sunny/Meet Sunny
The "Henry" awards salute Henry Flagler, the late 19th- and early 20th-century railroad and hotel magnate whom many people consider the grandfather of Florida's tourism industry. Presented by VISIT FLORIDA®, the state's tourism marketing corporation, the Flagler Awards program is designed to recognize the outstanding tourism marketing efforts of Florida's travel businesses, destinations and attractions.
About the Flagler Awards
The Flagler Awards were established by the Florida Commission on Tourism to recognize outstanding tourism marketing in Florida. Each year, the Flagler Awards honor many of the countless individuals and organizations that help position Florida as the #1 travel destination in the world. The Awards pay tribute to the determined efforts of those who use their skill, resourcefulness, creativity and innovative spirit to market Florida to the world, and, in doing so, help ensure the continued success of the state's most important industry.