Jun 23, 2011
Entrepreneurs: The true spirit of business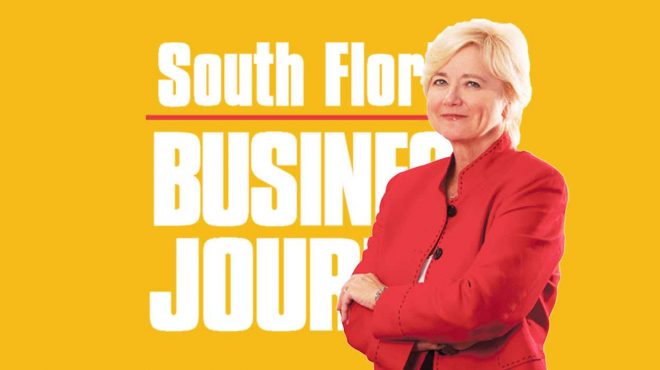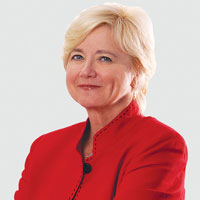 Reprinted from South Florida Business Journal
An entrepreneur has been defined as a person who has possession of a new enterprise, venture or idea, and is accountable for the inherent risks and the outcome. At the Business Journal, we know they are all that, and much more.
Whether they are striking out on their own or operating within a company, entrepreneurs are the engine of growth for South Florida's economy – as well as for the nation's economy. They create products, services and new industries. They generate new jobs and revenue. Most importantly, they provide inspiration within the business community and beyond.
It is because of their special role at this crucial time in our economic recovery that we are publishing our first Entrepreneur Resource Guide. Here you will find advice from expert consultants and entrepreneurs on various topics crucial to entrepreneurial success. Topics range from how to buy a business and getting funding to managing right and getting useful education.
We hope you find the information helpful – especially if you have caught the entrepreneurial spirit that so many South Floridians now have, as our community is once again poised for growth.
TOP FIVE TIPS FOR PURCHASING A BUSINESS OR A FRANCHISE
Andy Cagnetta
CEO, Transworld Business Advisors
Go like the pros and have proper representation. A CPA, lawyer and intermediary are essential to the process, and you need them on the team.
Do your homework. Due diligence, research and understanding what you are buying is your job, so make sure you do it. No business or opportunity is perfect, but you want to minimize the potential for disaster.
Make your own decisions. Yes, get expert advice. But in the end, go with your gut. Most advisers are not risk takers (neither are your in-laws). You're the entrepreneur, so make decisions. The buck stops with you.
Have enough capital. I know you have heard the credit card maxing success stories, but they are few and far between. Remember: Not only does your business need capital, but so do you and your family.
Learn to take risks. Risk taking is an everyday job for entrepreneurs, and you have to learn to make leaps of faith often. You won't always win, but losses are learning experiences, and wins are so very sweet.
TOP FIVE TECHNOLOGY TIPS
Robert Cini
Director, CBIZ Connexia
Be prepared with backup solutions and disaster recovery plans. Companies should have a plan in place and identify what their exposure to systems and people might be when unexpected events occur from a possible disaster, such as a power outage, fire, hurricane or flood.
Go paperless. A paperless office can save money, boost productivity, save space, make information sharing easier especially for mobile/remote users and minimize environmental damage.
Provide the ability to work from anywhere with mobile computing and devices. Keep your workforce connected, secured and productive by enabling them to work remotely. Integrating mobile solutions, virtual desktop interfaces and other applications will help keep your staff connected anytime, from virtually anywhere.
Virtualize to improve efficiency of IT resources and applications. Virtualization is running your computing resources in an emulated and consolidated environment. Virtualizing your IT infrastructure lets you reduce IT costs while increasing the efficiency, utilization and flexibility of your assets.
Consider the cloud. Cloud solutions are a great way to increase IT capacity or add technology capabilities on the fly without investing in new infrastructure. Be diligent and do your research to make sure a cloud solution is a good fit for your organization.
TOP FIVE MARKETING AND SOCIAL MEDIA TIPS
Peggy Nordeen
CEO, Starmark International
Budget carefully for marketing, and treat marketing dollars as "business money," not "personal money." Entrepreneurs are generally spending their own or their investors' money in the business, but agonizing over saving pennies wastes time that should be spent figuring out how to make dollars. Depending on your business, project spending 10 to 30 percent of your first-year revenue on marketing.
Focus the biggest percentage of your marketing dollars on what you will own and control in the future: your brand, your website, your prospect and customer lists. If you have very little money to design and build a brand, then the name of your company should quickly communicate your product or service. Your website will make you look small or world-class right out of the box, so investing in it from the beginning promises greater returns in the future. The true value of your company from the beginning will be in the growth of your prospect and customer lists.
Find an agency/marketing partner who understands business and may be willing to "share future revenue" for a period of time, instead of charging for every project. This is a relatively new concept, but works when entrepreneurs can't afford world-class talent and agency management believes in their product strongly enough to trade time for future dollars.
Build awareness of your offering with both traditional and new/social media in an integrated communications plan. Using the umbrella strategy of your brand, make sure that your messaging is consistent across all media that you plan to use. Understand the different role of each medium as a part of your plan. Facebook ads are cheap, but their main function is to build awareness against specific audience targets. Optimizing your website for search engines and buying keywords provides a strong foundation for any site-based purchasing connected to your business. Print media convinces prospects you are here to stay and worthy of their business, while generating leads. Writing a publicity release for your website every week builds content and provides a mechanism to focus your thoughts on marketing weekly.
Realistically plan for your successful results, monitor and optimize. Organize a dashboard report with your agency or the staff person in charge of marketing. This will be based on the objectives and strategies of the marketing program as it relates to sales results. Review the dashboard weekly or monthly, depending on your type of business. If you measure results, they will get better.
TOP FIVE MANAGEMENT AND FINANCE TIPS
Bruce Rector
President, The Rector Group
Understand and prepare for your exit strategy. Whether the owners ultimately intend to sell to private equity, a strategic investor or pass the company to others (often family members), there are critical actions to be taken to prepare your company for that transition. Ignore those to your detriment.
Build the right management team. Regardless of the business model, a company can only go where its management team is capable of taking it. Create a plan to identify and attract the best of the best.
Create a culture that reflects positive company values. Focus on creating a strongly positive corporate culture. Doing so is tantamount to creating a secret weapon: Happy employees add far more value than frustrated, frightened employees.
Clean up your corporate documents. Few things can damage a company more rapidly than an unforeseen legal controversy (often between owners), which relies upon proper corporate documents for resolution. Ensure that your corporate documents are up-to-date, properly executed and accurately reflect the understanding between all parties.
Get a handle on liquidity. Entrepreneurs need to understand what their near- and intermediate-term cash requirements are – and why. Create a reliable cash forecasting mechanism. Monitor it closely.
TOP FIVE SALES TIPS
Greta Schulz
President and CEO, Schulz Business
Set prospecting goals. Prospecting needs to be done consistently, not just when you aren't busy. Create a mix of prospecting activities: cold calling, networking, meeting with alliances in your community and revisiting past clients. Set goals for each, and follow them.
When meeting with a prospect, shut up. Sales should not be a one-way event. When you speak, ask good, thought-provoking, open-ended questions – and then listen.
Make sure you bring up the subject of money before you prepare your proposal. You need to make sure you both have a clear understanding of what the costs are and a clear agreement on that dollar amount.
Recap every conversation in writing. It's important to be clear in your writing and put down exactly what you understood was important to them, what your money discussion was and what a next step is. This needs to be written in an e-mail and sent to them within a day of your meeting.
Get a clear next step on every appointment. Never leave an appointment, whether on the phone or in person, without a date and time for the follow-up and a statement of exactly what will happen at your next appointment.