Nov 19, 2019
The freedom to think big for the mobile screen with 5G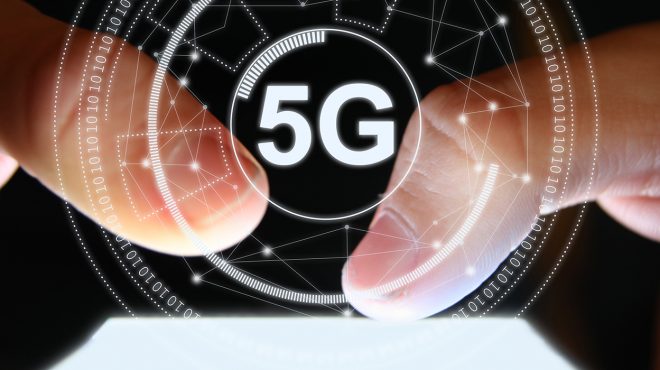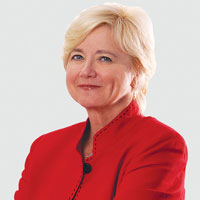 Reprinted from South Florida Business Journal
Marketers are looking forward to the implementation of fifth-generation (5G) mobile communications in cities nationwide. It's the moment when restrictions of digital file size and download speeds will become things of the past.
With 5G downloads up to 100 times faster than today's 4G connections, the tedious work of editing, compressing and optimizing digital files gives way to a freedom for marketers to think big.
When will 5G be available?
It took a decade for 4G, first on the market in 2009, to become the dominant technology. Some industry watchers say 5G will make the transition by 2022. Others say it could be 2025 before we reach the tipping point, when nearly 50% of U.S. consumers could be using 5G handsets and 5G connectivity. Some U.S. cities have neighborhoods with 5G turned on now. Under 50 cities are said to be currently poised to support 5G.
Crown Castle International Corp. owns, operates and leases more than 40,000 cell towers and 75,000 miles of fiber data lines in the U.S., which will support the small cells 5G requires.
"While we work closely with the wireless carriers to build out 5G networks, it's the carriers themselves who ultimately decide where and when 5G will be turned on," said Lonnie Maier, Crown Castle's head of enterprise sales for the Southern region.
"That said, while South Florida cities do not currently have 5G access, we are seeing great progress in our work with the business community, our cities and county government partners to prepare for it," she explained. "This, particularly, is the case with the Super Bowl coming here in early 2020, as that event needs a massive amount of connectivity that has yet to be deployed."
When will phones be 5G capable?
Samsung, LG and Motorola all offer 5G-capable phones. Analysts have said Apple will introduce two 5G-capable smartphones in 2020, and others will undoubtedly follow.
This means marketers, who typically design for the "lowest common denominator" when it comes to bandwidth, may need to wait several years before 5G earns a significant percentage of the market. But it also means marketers have time to prepare for its coming.
Think 'mobile only' vs. 'mobile first'
Digital designers and user experience experts can change their mobile-first mindsets to mobile-only mindsets. Even more than today, consumers will expect an end-to-end selling process available on their mobile devices. The entire sales funnel can be in your prospects' hands.
Think rich media: Video, AR/VR
Full-length movie files can be downloaded in 30 seconds with 5G connectivity. Consumers can try new products digitally using augmented reality and receive virtual reality experiences in their hands. A higher bandwidth threshold means file size and speed optimization requirements are relaxed. It's the freedom to dream big and think big for the mobile screen.
Think any screen, anywhere
Think the Internet of Things. Qualcomm says it is already working with major car manufacturers to prepare for 5G service in upcoming models. And, since consumers are said to spend 70% of their time outside their homes, some vendors are approaching municipalities to install 5G capability on signs in bus shelters, on lighting poles and other infrastructure to leverage the technology for advertising and help defray the expense of installing 5G in U.S. cities by 2020.
As speeds increase, so will consumer expectations
The time is now to start to plan for and create the rich media that will guide your prospects to the sale. As one digital guru put it, it's time to think like "The LEGO Movie"—which is, in essence, a two-hour branded content experience that has worked wonders. 5G accessibility brings with it the ability to merge brand perception with experiences and entertainment more than ever before. As consumer expectations rise, the marketers who start planning for 5G now will have the competitive advantage.