Nov 1, 2018
Starmark is on deck at the 2018 Fort Lauderdale International Boat Show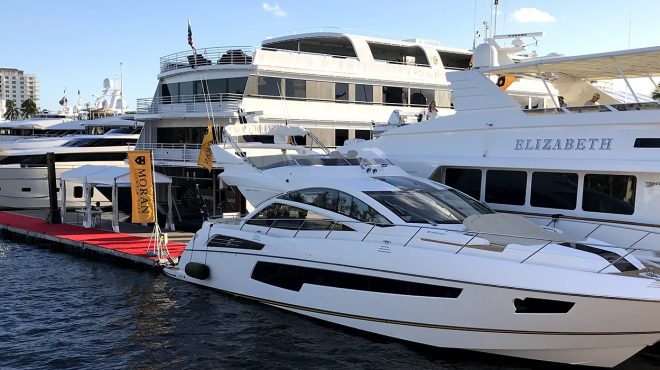 Starmark was proud to support the Marine Research Hub at the 2018 Fort Lauderdale International Boat Show (FLIBS) on November 1. The team joined attendees for breakfast at the 3rd Annual Marine Research Hub Summit.
The summit presented world-class marine research projects with emerging commercialization potential. Speakers revealed the collaborative effort between the 4 universities facilitated by the Marine Research Hub on coral reef restoration. Speakers included Bob Swindell, Phil Purcell, Howard Greenberg, Kathy Chiu and a very special guest speaker, Fabien Cousteau.
"I am elated you've created the (Marine Research) Hub that will be able to connect business leaders with education leaders in order to empower the community at large to protect and preserve and restore our ocean planet." – Fabien Cousteau
Leading up to the show, the Starmark team was hard at work, creating an ad for the 2018 FLIBS directory. The goal of the ad was to attract attendees to visit the Marine Research Hub's Coral Reef Stage and aquarium display. It also needed to provide a schedule for the stage's university presentations, spread awareness about ocean conservation and promote Fort Lauderdale as a destination.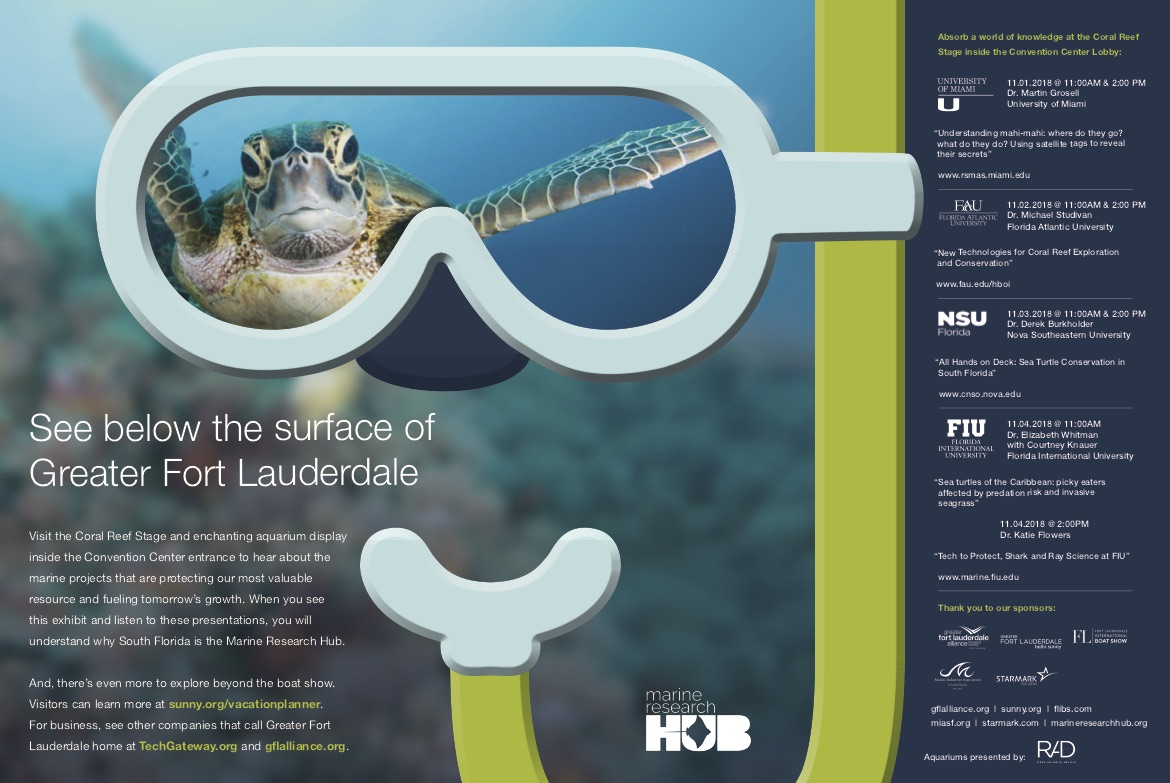 The challenge was to convey all of that information on a two-page spread, while making it stand out amongst all of the other pages in the boat show guide. Our creative team managed to create "focus," encapsulating all of the Marine Research Hub's efforts into an ad that asked readers to "See Below the Surface of Greater Fort Lauderdale."
For three years, the Marine Research Hub has been committed to facilitating the growth of university research and the transfer of technology into marketable goods and services. The summit proved that their efforts are paying off. The collaboration between university researchers and corporate partners was unprecedented during the presentations, featuring compelling marine topics with promising outcomes.
Starmark looks forward to continuing their support of the Marine Research Hub, as they bring global change through awareness, conservation and collaborative study of the natural Florida marine habitat and ocean life.