Sep 25, 2018
Starmark honored with three WebAwards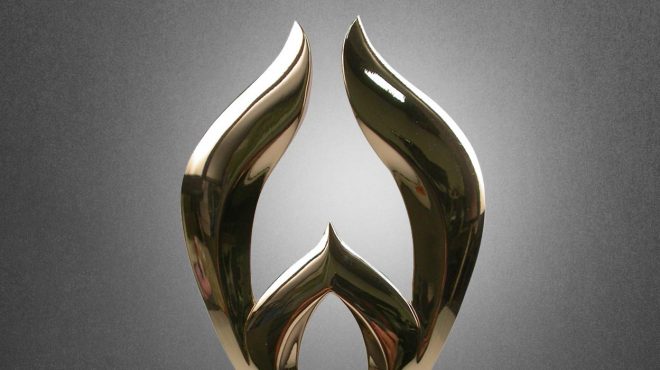 Starmark was honored with three WebAwards this year by the Web Marketing Association (WMA) for development of new websites for three clients. Operating under the guiding principle that excellence deserves recognition, the WMA awards organizations and individuals every year for development of various websites for organizations and the government.
Because of Starmark's previous higher education marketing experience as well as its proven ability to penetrate the millennial generation, the agency was selected to assist Nova Southeastern University (NSU), based in Fort Lauderdale, in developing a new website from scratch that would not only be the single voice for the university's newly launched MD college of allopathic medicine program but serve as a qualified lead-generating machine that would attract and distill enough applicants who would achieve success in their innovative new program.
The new program grants students the rare opportunity to experience a new model of teaching and practicing medicine that aligns more closely with today's real-world health issues and tomorrow's opportunities so Starmark facilitated in-depth target user experience testing to drive recommendations for site structure, organization and layout; a mobile-first, cutting-edge design to appeal to the target; and concise, yet compelling copy that differentiates the program.
Greater Fort Lauderdale Convention & Visitors Bureau:
In fall 2017, the Greater Fort Lauderdale Convention & Visitors Bureau (GFLCVB) wanted to transition from a printed Vacation Planner to a digital-only platform that would meet their business objectives through one dedicated resource. This enhanced version had to be the best-in-class representation that would not only serve as a planning tool but the in-market go-to source for a diverse target audience, including upscale millennials.
Starmark conducted vigorous in-market user-experience testing that resulted in many enhancements including customer-centric options for dining, shopping and entertainment with short and compelling copy that would ensure easy navigation and facilitate translation into six languages. To enhance the experience even more, in lieu of traditional ad placement, advertisers were solicited to share visually-striking imagery, engaging videos and editorial content that would appeal to visitors.
The results: significant website traffic increase and print cost savings; marketing flexibility to update guide year-round; new efficient and inviting mobile experience.
"View on mobile sites is very clean. Easy to navigate. Desktop view is very well laid out – Good use of visual for each main topic. Facebook and Instagram feed well done."
Azul Beach Resorts, a family of four high-end Caribbean destinations under the Karisma Hotels & Resorts brand umbrella, struggled with lack of identity due to the fact that its only online presence was commingled with nine other Karisma luxury hotel families. Clearly differentiation was the key to the company's success.
Once again, Starmark facilitated user testing throughout each stage of design and development offering up compelling imagery with engaging copy that highlighted the unique character of each location: Azul Beach Resorts Riviera Maya, The Fives Playa del Carmen, Sensatori Mexico and Sensatori Jamaica.
Of course, mobile-first design was deployed in an effort to drive conversion and finally, the team fine tuned SEO, social and email strategies.
The results: www.azulbeachresorts.com now tells the Azul story in a modern, engaging way, motivating consumers to browse and plan all in one place. Website visitors praised the exclusive, special feel; beauty of the imagery; and "focus on family fun" that everyone can enjoy together and separately.
And here's what one WebAward judge had to say, "View on mobile sites is very clean. Easy to navigate. Desktop view is very well laid out – Good use of visual for each main topic. Facebook and Instagram feed well done."