Dec 2, 2021
Starmark rings in the 2021 holiday season at The Main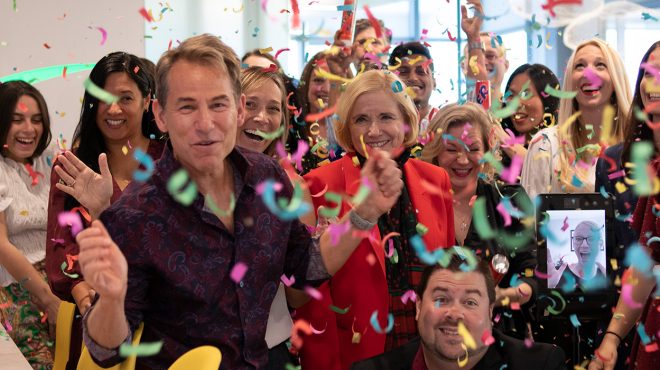 On December 1, 2021, we were thrilled to welcome clients and friends of Starmark to our new HQ at The Main Las Olas. After a year off, it was a joy to bring everyone back together for great food, camaraderie, a celebration of the accomplishments of the past year and a look at the future ahead.
If you didn't get a chance to join us, here's a recap.
VR + IRL party interaction
One of the highlights of this year's party was an extension into VR. We hosted several remote friends of the agency in VR. Not only that, we also created a way for in-person party guests to interact and catch up with our VR party, even if they didn't want to don a headset themselves.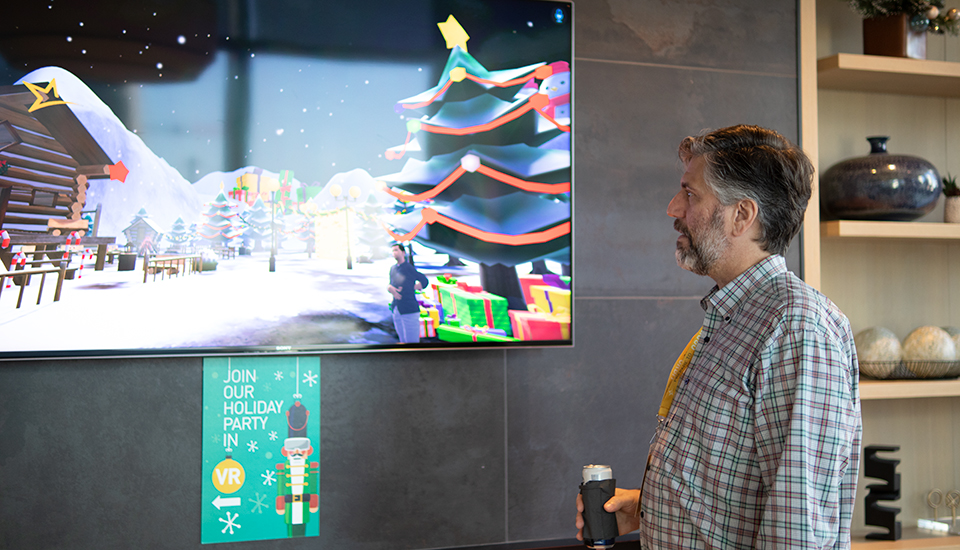 This VR and real-life party crossover was made possible using Engage, a platform where Starmark is a certified development partner. And you can expect to hear lots more about additional VR applications throughout 2022.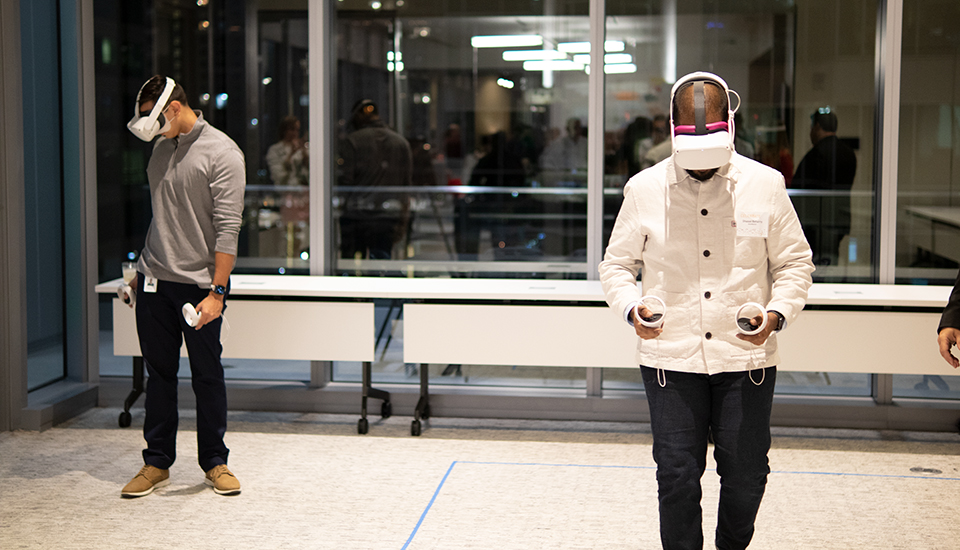 15 new clients, and several old friends rejoin the roster
Since our last party in 2019, Starmark has added 15 new clients to our list of partners. Amelia Island CVB, Barry Ball & Associates, Broward Health, Conscious Certified Hotels, General Assembly, Hasbro Resorts, Hilton, Greystone Creative Group, NextTrip, OPSWAT, 7 Signal, St.Pete Clearwater International Airport, Tafer Hotels & Resorts, Talent Forge and University of Florida.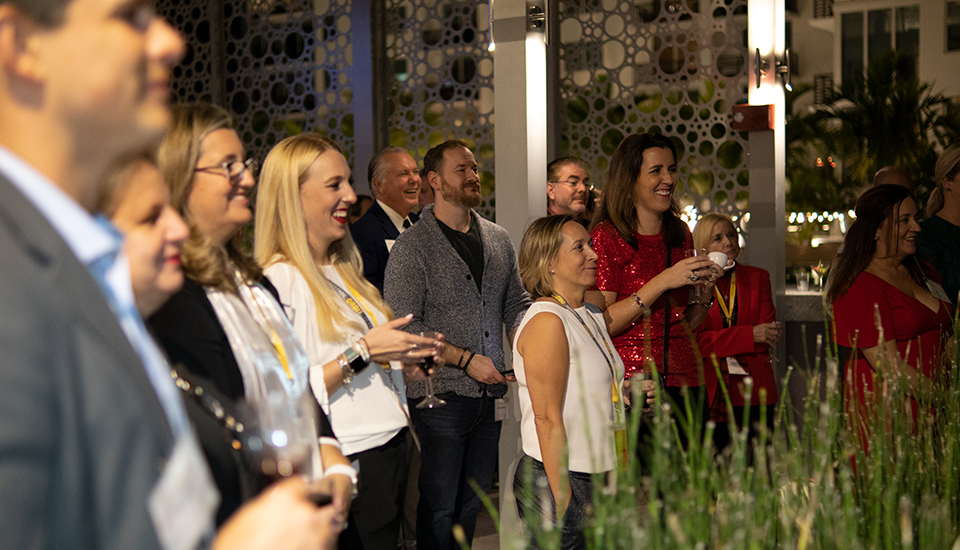 We're also welcoming back Broward College and Carnival Corporation to ring in the new year with some exciting new projects.
An award-winning team
As if there wasn't already enough to celebrate, Starmark is also raising a glass to some major award wins and recognitions: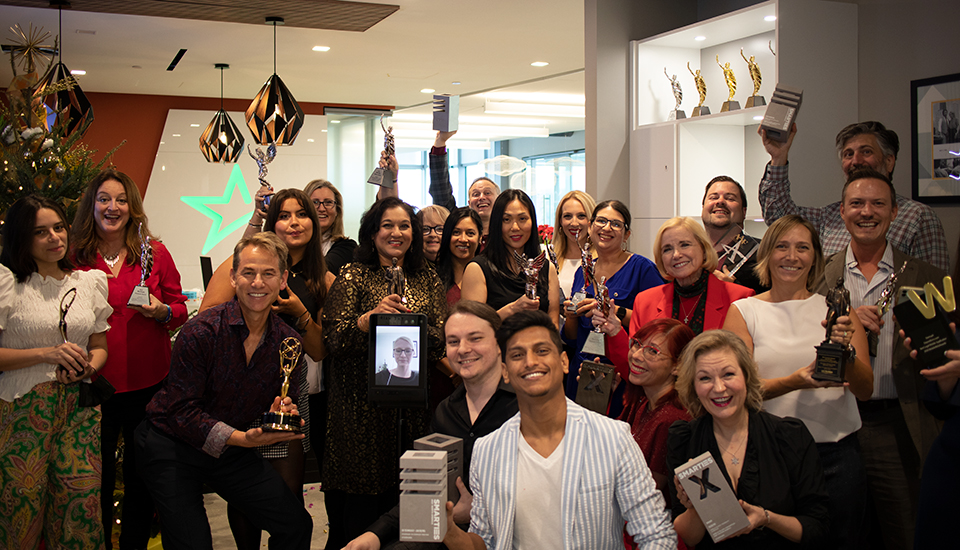 Great food, great company and a great evening of celebration
Pictures may be worth a thousand words, but they don't taste very good. So while you'll have to wait for next year's event to enjoy some of the best passed bites in Fort Lauderdale, you can still check out all the other fun on our Facebook photo album of an amazing night at our new HQ.